4 Home Safety Tips While on Vacation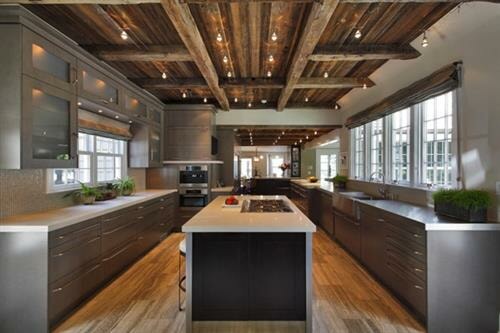 Is vacation time rolling around soon? If you're going away for an extended vacation, you'll want to take care of a few things before you leave. If you live in a guard-gated community at Superstition Mountain Golf & Country Club, at least you know that access to your neighborhood is limited to those that need to be there. That alone can make your time away from home more enjoyable.
There are still a few things that should be attended to before you depart for an extended stay away from home. They are simple to do, and can give you peace of mind while you are away. The should also assure that your arrival back home will be a pleasant one without any nasty surprises.
1. Turn Off the Water
A burst washing machine hose is one of the most common sources of water damage to a home. It can send as much as 650 gallons of water an hour pouring into your house causing untold thousands of dollars in damage. Water supplies to your dishwasher and ice maker are similarly vulnerable, but the damage can be easily prevented. Simply turn off the water to your house. Most houses have a shut off to the water supply outside the house. If it doesn't the water can often be shut off at the water meter. If you don't know how to do it, consult with your plumber before leaving town.
2. The Water Heater
Important! If you turn off the water supply to your house, you MUST turn off the water heater. A water heater without a water supply can run dry, potentially causing it damage. Follow the directions for your water heater to shut it off as well. Besides, if you are taking an extended vacation, there's no need to waste energy heating the water!
3. A/C Heat
And speaking of wasting energy, there's no need to run your furnace or air conditioner full-blast while you are away. You'll save money by turning your thermostat to a level where it will only come on occasionally. There are a number of thermostats that allow you to program an appropriate temperature for the duration of your vacation, and have it warmed up (or cooled down) just in time for your expected arrival back home. Internet-enabled thermostats can even allow you to check on the temperature of your home while you are away, and have to adjust the settings from anywhere in the world if you decide to come home early or extend your stay away from home.
4. Vehicle Batteries
Most people don't give a second thought to the vehicles they leave behind while they are gone, but they need a little attention before you leave as well, especially if you'll be gone for a few months. If you have a golf cart, you'll want it ready to roll as soon as you get back. Make sure you clean the terminals on the battery and the cable connections for corrosion and clean them thoroughly. Set the charger and you'll be ready for the links as soon as you get back. Any cars you will be leaving behind could use your attention too. If you have a battery charger, set it to "trickle charge" the car's battery before you depart. If you don't have a charger, it can help to disconnect the battery. That should help keep the battery from draining unexpectedly, and leaving you with an unusable car when you return.