Instruction
MALASKA GOLF INSTRUCTION AT SUPERSTITION MOUNTAIN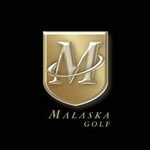 Superstition Mountain is proud to have the 2011 National PGA Teacher of the Year, Mike Malaska, as our Director of Instruction.

Golf Instruction is available from Mike Malaska, as well as from outstanding Golf Professionals at Superstition Mountain. Instruction is open to all golfers, ranging from low to high handicaps, with a variety of programs including video analysis, on-course instruction, private lessons and golf schools.

Any program can be customized to fit your individual needs. From beginners, to those who need to take those few extra strokes out of their game to reach their full playing ability, our instructors are ready for your call.

Click here to view Mike Malaska's Superstition Mountain Golf Course Playlist



+ Mike Malaska




+ Milo Lines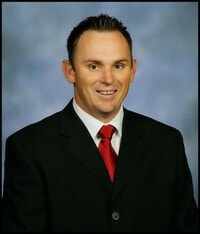 My goal as your teacher is to help you learn to apply the athletic skills you already have and to teach you the skills you need in order to improve as a golfer. I have studied athletic movement in most sports and have learned that there is crossover in most of them especially sports involving hitting kicking and throwing. Golfletics is a word that I coined to describe my teaching style. No matter your skill level I know I can help you to play better golf. Let me help you to bring out your inner athlete. Milo has been involved in the golf industry for 15 years, and has been a Professional since 2005. In 2011 Milo joined the team at Superstition Mountain as an Assistant Golf Professional and Golf Instructor teaching under Mike Malaska. Milo's keen understanding for the swing, attention to detail, and ability to explain complex movements in terms everybody can understand, gives him a unique aptitude for instruction. In 2009 he focused his career more intently on Golf Instruction and has worked with players of all abilities, including multiple Colligate players and Professionals. He is passionate about teaching golf and spends his time studying the golf swing and developing new ways to teach. His passion and enthusiasm for teaching the game is evident in the way he delivers instruction to the student. Milo currently spends the winter at Superstition Mountain Golf Club as a Golf Instructor, and summers as the Director of Instruction at TalonsCove Golf Club in UT.
Since his youth Milo has had a love of athletics. In his early years he was a standout baseball player, but due to an elbow injury Milo's dreams of playing professional ball were dashed. After a bit of coaxing from his father he decided to learn the game of golf and found he was a natural. He won two amateur events in his first summer and impressed the golf coach at Utah Valley University, with whom he was paired, so much that he was offered a scholarship. Milo earned Second Team All-America and Academic All-America honors, as well as a B.S. in International Business while attending UVU. After graduating, Milo turned professional and played on several tours; including The Grey Goose Gateway tour, The A.G. Spanos Tour, and the Canadian Tour. Milo won several events, and rarely missed a cut during his two years playing full time and has since won several PGA section events.
MILO LINES
mlines@superstitionmtngc.com
+ Matt Brooks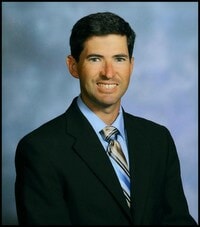 Matt is originally from Akron, OH, and moved to AZ with his family at the age of 5. He graduated from Red Mountain HS in Mesa, AZ, where he was a member of 3 State Championship teams (1998, 1999, 2001). Matt was also the individual state champion in 2001. After graduating from Drake University in 2005 with a degree in Corporate Finance, he played professionally for 2 summers on The Gateway Tour in Arizona. In 2011, Matt was inducted into the Mesa, AZ Sports Hall of Fame.
Matt and his wife Gretchen have a son named Jackson, and Matt has a younger brother (Ryan) who lives in Tulsa, OK.
MATT BROOKS
mbrooks@superstitionmtngc.com
+ Nic DiLucci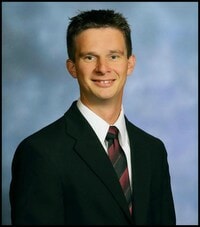 Nic grew up in Ithaca NY, the college town, home to Cornell University and Ithaca College. He played on the Varsity Baseball and Golf teams but did not choose golf as a career path until very late in High School. When faced with the tough decision that would shape the rest of life he fell back on the wisdom of his father Dave who always said; "If you choose a career in something you truly enjoy, work will never feel like work at all." At that moment Nic decided to apply to the Professional Golf Management School at Campbell University, in Buies Creek NC. He graduated in 2007 and became a PGA Class A Member and has since become a PGA Certified Professional in Golf Operations.
Nic has experience with students of all age and ability ranges. From the average weekend golfer, to the professional players, Nic can shape his instruction to best fit each student. Nic has also worked with a number of instructors over the years, David Glenz, David Orr, Jorge Parada Castro, Matt Mclean and Mike Malaska. He has learned a great deal from all of these accomplished professionals. His philosophy is to make the game as easy possible and manage expectations. That means to manipulate setup and pre-shot positions in order to train the body to move in the desired way.
NIC DiLUCCI
ndilucci@superstitionmtngc.com