Instruction
Whether you are new to golf, wish to fine-tune your swing mechanics, or want to enhance your shot-making and strategic skills, Superstition Mountain Golf and Country Club has an instructional program for you. We offer a wide spectrum of instructional options for golfers of all ages and abilities led by our PGA Head Professional, Tyler Hoeft. Private instruction, golf clinics, group lessons, and on-course instruction are all designed to help each student achieve his or her personal goals and objectives.
Mike Malaska's knowledge of the golf swing, as well as his expertise at incorporating physical fitness programs and the ability to physically analyze the body his golf instruction, has made him by far one of the world's most recognized instructors of the game today.
Mike's career has spanned over 50 years of first playing experience which evolved into teaching.
He has received the highest honor of PGA National Teacher of The Year in 2011. Mike wrote "I Feel Your Pain" in 2013 and is proud to announce the new release of this 2nd book entitled, "The Invisible Swing" in 2019. Mike produced his own DVD, You Are Your Own Swing, featuring 2 ½ hours of both golf and fitness instruction in 2004.
In November 2016, Mike released a world-renowned website, www.MalaskaGolf.comwith over 40 million views of his YouTube Videos and over 3,000 full time memberships. The website has become a frontrunner in online golf learning.
In 2010 he was selected for PGA Southwest Section Teacher of The Year and went on to be named The National PGA Teacher of the Year In 2011. In 2017 Mike was honored to receive once again, the PGA Southwest Section Teacher of The Year Award for a second time.
Since 2000, Mike has ranked among Golf Digest's America's Top 50 Greatest Teachers, and currently listed in the top 20 in the nation. Mike has also been selected as Golf Magazine's Top 100 Teachers in America every year from 1995 to 2017. Since 2012 when the Golf Range Association of America started their list of award winners, Mike has been one of the top 50 on that list for his contribution to growing the game of golf. This award called Growth of The Game Teachers in America is yet another of his accomplishments. In 2017 he was voted the Top Teacher in Arizona by Arizona FoothillsMagazine.
A graduate of Weber State University in Ogden, Utah, Mike was a college All American in 1974. He was then inducted into the University's Athletic Hall of Fame in February 1999 and into the Utah Golf Hall of Fame in 2015. In September, 2013 Mike was awarded the Distinguished Alumni Award for his service to the University and his community. Mike is currently the HONMA U.S. Golf Ambassador and the Director of Instruction for the Nicklaus Academies Worldwide, Superstition Mountain Country Club, and a member of the National Advisory Board for TaylorMade Golf since 2002. He has been a summertime guest instructor for the prestigious Maroon Creek Golf Club in Aspen, Colorado in 2017 and 2018.
Mike became the Vice President of GreatLIFE Malaska Golf & Fitness aNational Franchise with over 70 golf courses and 100+ fitness centers throughout the U.S. in 2016.
As Director of Instruction for the Jack Nicklaus Golf Centers in Japan from 1992 to 1995, Mike was featured in Golf Digest Japan and was nominated for Japan's Teacher of the Year in 1993. Then in 1996 he received Teacher of the Year for the Utah PGA Section.
Mike worked alongside Jim Flick with the Nicklaus/Flick Golf Schools from 1991 through 2002. In 2003, he was the lead instructor with the TaylorMade/ESPN and Jim Flick Golf Schools.
Mike has worked with hundreds of corporations such as Lexus, American Express, Visa, Fidelity Investment, Merrill Lynch, and many others. Mike's students have included numerous PGA, LPGA, and Champions Tour Players, many celebrities, as well as prominent political figures throughout the world.
As the continuing Director of Instruction for Nicklaus Academies Worldwide, Mike instructs the teachers at each of the centers around the globe. He continues to be a guest lecturer at countless corporate functions, PGA Section Seminars, PGA National Coaching and Teaching Summits, and as a guest speaker for the World Golf Fitness Summit in 2012. He has appeared numerous times on The Golf Channel as a guest instructor.
Mike's knowledge of the golf game has been featured in numerous publications. His articles have been the Cover Stories for Golf Magazine several times and hundreds of times for Golf Digest to PGA of America and other publications.
Mike's incredible desire to understand and perfect the golf game has continued to make him an outstanding player as well as an instructor. Mike still has an outstanding game and has qualified for and competed in numerous National PGA and Champions Tour events, including the 1988, 2009, 2010, and 2012 and the1982 and 1986 U.S. Opens. He also played the Asian Golf Tour for 2 years.
Malaska's philosophy is simple…. "There is no individual that is willing to practice, no matter what their physical limitations are, that I cannot teach to achieve their highest potential in the game of golf."
Mike Malaska
malaskagolf@gmail.com
+ Milo Lines
My goal as your teacher is to help you learn to apply the athletic skills you already have and to teach you the skills you need in order to improve as a golfer. I have studied athletic movement in most sports and have learned that there is crossover in most of them especially sports involving hitting kicking and throwing. Golfletics is a word that I coined to describe my teaching style. No matter your skill level I know I can help you to play better golf. Let me help you to bring out your inner athlete. Milo has been involved in the golf industry for 15 years, and has been a Professional since 2005. In 2011 Milo joined the team at Superstition Mountain as an Assistant Golf Professional and Golf Instructor teaching under Mike Malaska. Milo's keen understanding for the swing, attention to detail, and ability to explain complex movements in terms everybody can understand, gives him a unique aptitude for instruction. In 2009 he focused his career more intently on Golf Instruction and has worked with players of all abilities, including multiple Colligate players and Professionals. He is passionate about teaching golf and spends his time studying the golf swing and developing new ways to teach. His passion and enthusiasm for teaching the game is evident in the way he delivers instruction to the student. Milo currently spends the winter at Superstition Mountain Golf Club as a Golf Instructor, and summers as the Director of Instruction at TalonsCove Golf Club in UT.
Since his youth Milo has had a love of athletics. In his early years he was a standout baseball player, but due to an elbow injury Milo's dreams of playing professional ball were dashed. After a bit of coaxing from his father he decided to learn the game of golf and found he was a natural. He won two amateur events in his first summer and impressed the golf coach at Utah Valley University, with whom he was paired, so much that he was offered a scholarship. Milo earned Second Team All-America and Academic All-America honors, as well as a B.S. in International Business while attending UVU. After graduating, Milo turned professional and played on several tours; including The Grey Goose Gateway tour, The A.G. Spanos Tour, and the Canadian Tour. Milo won several events, and rarely missed a cut during his two years playing full time and has since won several PGA section events.
Milo Lines
801-400-3161
milo-golf.com
+ Matt Brooks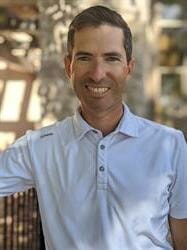 Matt is originally from Akron, OH, and moved to AZ with his family at the age of 5. He graduated from Red Mountain HS in Mesa, AZ, where he was a member of 3 State Championship teams (1998, 1999, 2001). Matt was also the individual state champion in 2001. After graduating from Drake University in 2005 with a degree in Corporate Finance, he played professionally for 2 summers on The Gateway Tour in Arizona. In 2011, Matt was inducted into the Mesa, AZ Sports Hall of Fame.
Matt and his wife Gretchen have a son named Jackson, and Matt has a younger brother (Ryan) who lives in Tulsa, OK.
Matt Brooks
Director of Golf
mbrooks@superstitionmtngc.com
+ Tyler Hoeft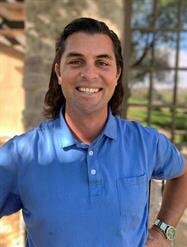 Tyler grew up in Wisconsin in a small town called Oshkosh. He has played golf most of his life, starting at the young age of 4! Tyler moved to Phoenix in 2008 and began working at We-Ko-Pa Golf Club as a bag attendant. He later moved into a shop assistant role before coming to Superstition Mountain in 2010. In 2017, Tyler took the 1st Assistant Professional position at Pinnacle Peak Country Club. The following year he was awarded the 2018 Southwest Section Assistant of the Year. In 2019 he took the 1st Assistant Professional position at Seville Golf and Country Club to be closer to his growing family. In May of 2021, Tyler got the call from Matt to become the Head Professional at Superstition Mountain and happily accepted, stating "I would love to come back home". In his free time Tyler enjoys finding good tunes, spending time with his wife Sara and son Ryder, and remodeling their new house!

Tyler Hoeft, PGA
thoeft@superstitionmtngc.com
+ Dan Williams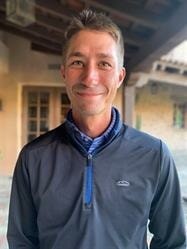 Dan is originally from St. Clair, MN and grew up loving sports. Although golf wasn't his favorite sport growing up, by the time he got to college it became both his passion and career. Dan graduated from Arizona State University in 2011 and gained his PGA membership that same year.
As an instructor, Dan believes that most golfers overcomplicate the game of golf and can benefit by simplifying the game. He seeks to help golfers gain a true understanding of their own game and develop a personal game plan for improvement. He does this by listening to what the student wants and needs and helps the student problem solve their way to success with clear, achievable steps.
Dan has experience with golfers of all ability levels, from first timers to expert level and cannot wait to help you with your game.
Click here for a list of Dan's instructional classes.
Dan Williams
Golf Instructor
480-677-6600
dwilliams@superstitionmtngc.com