4 Reasons Why Arizona Is the Ultimate Winter Destination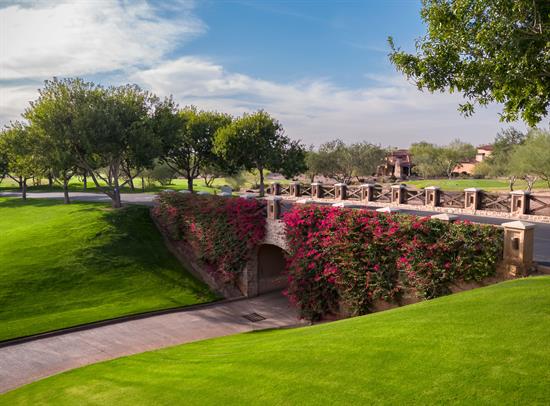 With travel weather, diverse landscapes and great communities, Arizona continually ranks among the top winter hotspots. If you're looking for more of a reason to retreat to the sunshine state, check out why we think Arizona is the ultimate winter destination.

Year-Round Golf
Golf enthusiasts across the country know Arizona is an ideal destination for winter golf. Filled with more than 300 pristine courses that stay open all year long, Arizona provides golfers of all skill sets a haven of rolling hills, lush greens and challenging holes to play during their visit. At Superstition Mountain Golf and Country Club, we offer members access to two, award-winning Nicklaus Design courses.
The state is also home to a wide variety of championship tournaments, charity events and other golf-related activities; the most popular being the Waste Management Phoenix Open. Hosted annually, the Waste Management Phoenix Open features top PGA players, live entertainment and events at TPC Scottsdale.

Endless Day Trips
From breathtaking destinations, like Sedona or the Grand Canyon, to historical towns such as Tombstone, Arizona boasts a variety of must-see attractions to explore. Sedona Tombstone, Flagstaff, Jerome and Prescott are all among the top weekend getaway spots for residents thanks to their number of excellent restaurants, shopping centers, hotels, entertainment options and hiking trails. You could also consider a wine tour through Sedona, Sonoita and Wilcox. Hosted by Arizona Winery Tours, the all-inclusive tour ventures through the state's top vineyards and gives you a chance to sample exquisite wines from across Arizona.
Professional Sporting Events
Arizona is a mecca of sports entertainment thanks to its four professional sports teams including the Phoenix Suns, Arizona Cardinals, Arizona Coyotes and Arizona Diamondbacks. With multiple top-tier teams, Arizona is a sports lover's dream. Gila River Arena, Chase Field and Talking Stick Resort Arena are also conveniently located within Phoenix's booming metropolitan area, giving you plenty of restaurant options to explore before and after your game.
Arizona is also home to Cactus League Spring Training. Known as one of the most premiere sporting events in the Valley, the series features more than 15 MLB teams and a plethora of beautiful ballparks that create an unparalleled fan experience.

Festivals
From food and music festivals, to cultural and historical celebrations, Arizona is your one-stop shop for all popular events. Some of the most beloved events include Arizona Restaurant Week, where guests can try savory dishes from more than 100 nearby restaurants, the Arizona Balloon Classic, where hundreds of colorful hot air balloons fill the sky and the Barrett-Jackson Collector Car Auction. Superstition Mountain Golf and Country Club also hosts events for members and their guests to enjoy year-round. Check out our annual calendar for all upcoming social outings.

Of course, Arizona's mild winter temperatures aren't anything to complain about either. For those seeking a winter retreat in Arizona, consider Superstition Mountain Golf and Country Club. With pristine courses, excellent dining and a full-service gym, the community makes for a magnificent home. For more information, visit our website or give us a call at (480)-983-3200.