4 Ways to Make Your Home Look More Expensive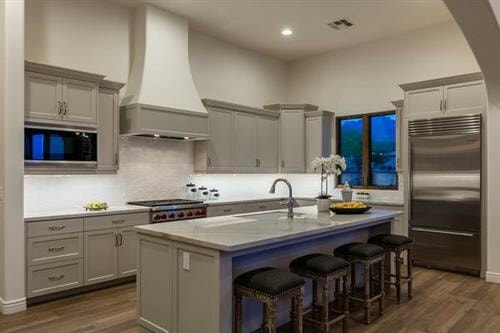 With the luxurious scenery surrounding our private gated community in Arizona, you should have the home to match. Elegant homes aren't just for the professional interior designer or home builder. Whether you're moving into a new home or just looking to refresh your current décor, there are four ways to make your home look more expensive.
1. Marble: Statement pieces like marble countertops in your kitchen or bathroom can make a big impact. For those who don't want to fully commit to the trend, try incorporating marble accent pieces like a coffee table or kitchen accessories.
2. Faux Fur: Utilizing faux fur in home décor is a major design trend right now. Adding a rug or throw blanket will give a touch of "instant luxury" in any home.
3. Spa Accessories: Give your guests (and yourself!) the star treatment with spa accessories in your bathrooms. Essential oil diffusers, incense or candles will create a soothing aroma. Luxury soaps, brushes and towels will make you feel like you're on a stay-cation without ever having to leave home.
4. Metallics: Every luxurious home should have a hint of shine and playing with metallics is a great way to do that without overpowering your other design choices. Just remember, less is more. Adding subtle accents of gold, brass or silver can give a home the boost it needs without distracting guests.
With a few updates to your current décor, your home can become a luxurious escape after a day on one of our two Nicklaus Design golf courses.