4 Ways to Spend Memorial Day Weekend 2019 in Arizona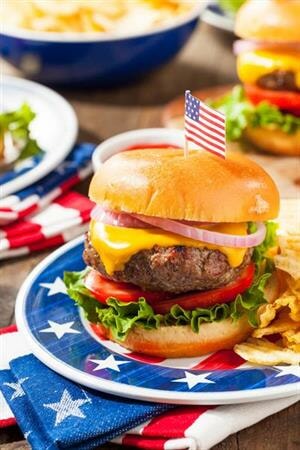 Memorial Day Weekend is quickly approaching and now is the perfect opportunity to take advantage of the nice weather before the summer temperatures kick in. Whether you want to stay in the Valley, go on a trip or spend time at Superstition Mountain Golf & Country Club, there is plenty to do during the holiday weekend.
1. Check Out Arizona Restaurant Week
Kick off your Memorial Day Weekend by catching the end of Arizona's Spring Restaurant Week. The week-long event takes place May 17 - May 26 at more than 100 eateries across the Valley. Hosted by the Arizona Restaurant Association, all participating venues offer a prix-fixe dinner for $33 or $44 a person. Try out new styles of food and cross items off your restaurant bucket list.
2. Host A Party
Show off your beautiful Superstition Mountain home and host a backyard barbeque over the long weekend. Hosting a get-together is a fun way to catch up with friends and family while celebrating the start of summer. Impress your guests with delicious food and beverage pairings and talk about summer travel plans. If you don't know your neighbors well, invite them over too! Having a party is a great opportunity to build strong relationships and get to know one another. There's nothing better than good food and good friends.
3. Take A Day Trip
Looking to escape the Valley for the weekend? Consider staying relatively close to home for a relaxing Arizona weekend getaway or a fun day trip. Take the historic Route 66 up north to see the stunning red rocks in Sedona or drive a little further to enjoy cooler temperatures and the small-town feel of Flagstaff. If you'd rather head south, visit some of the beautiful Southern Arizona wineries. Many offer tours and tastings throughout the weekend. For those looking for something a little more adventurous, check out the many camping sites in Arizona. Whatever you choose, there are many places to explore without traveling far from home.
4. Attend A Memorial Day Event
Take some time to reflect on the significance of Memorial Day with a trip to the Pioneer & Military Memorial Park for its 36th annual observance. This free event will take place on May 27, beginning with a remembrance ceremony at 9 a.m. followed by guided tours of the 1897 Smurthwaite House and seven historic cemeteries. A variety of historic societies, organizations and representatives will in attendance to answer guest questions. Light refreshments will also be served.
These are just a few ways you can spend the upcoming holiday weekend here in Arizona. If you'd rather relax at home, have no fear, there is plenty to do at Superstition Mountain Golf & Country Club to keep you busy. Brush up on your swing at our two Nicklaus Design golf courses, visit the newly-renovated Clubhouse dining room for a delicious meal or try out one of our fitness classes at our mountain sports club. For more information, contact us at 480-983-2000.