5 Gluten-Free Recipes You Have To Try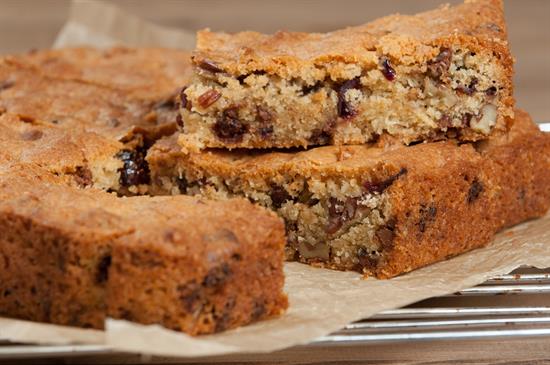 Whether it's for health reasons or personal preference, gluten-free diets have become more common than ever before. But giving up gluten doesn't mean you have to give up flavor. The dining room at our private golf course community offers a variety of delicious, gluten-free cuisine options. If you prefer to have some fun cooking in the kitchen yourself, we've rounded up five, easy-to-make, gluten-free recipes you have to try.
1. Pesto Portobello Pizzas
Perfect for lunch, dinner or even an afternoon snack, these gluten-free Pesto Portobello Pizzas are a must-try. The small pizza snacks can be completed in less than 45 minutes and are made with all fresh ingredients. Place large Portobello mushrooms slices on a baking sheet and top with pesto, tomato slices, mozzarella cheese and basil leaves. These are sure to be a hit for the entire family.

2. Spaghetti Squash with Feta
Both healthy and delicious, Food Network's gluten-free Spaghetti Squash with Feta makes for a perfect quick dinner. This recipe is easy to put together and can be finished in just 20 minutes. Unlike traditional spaghetti squash recipes, the dish calls for cinnamon and dried oregano giving it a unique flavor. When you're finished cooking, sprinkle the dish with crumbled feta. If feta isn't your cup of tea, no worries. The meal tastes unbelievable without it, or you can swap it out with parmesan or mozzarella.


3. French Omelet
Whip up a gluten-free breakfast in less than 15 minutes with this French Omelet recipe. With some gluten-free recipes, you may wonder what the dish would taste like with gluten. That's not the case here. Rather than using gluten substitutes, this egg-based dish is always gluten free. Using eggs, olive oil, salt, pepper and a mixture of garnishes, enjoy your making your omelet without the trouble of finding gluten substitutes.


4. Salisbury Steak Meatballs
If you're in the mood for a hearty dish, these gluten-free Salisbury Steak Meatballs are calling your name. This dish can take more than an hour to make, but the result is definitely worth the wait. This recipe calls for gluten-free breadcrumbs and flour combined with steak seasoning, crushed red pepper flakes and pepper to give the meatballs an extra spicy kick. For even more deliciousness, serve the finished product over gluten-free noodles, rice or mashed potatoes.


5. Chocolate Chip Cookie Bars
For a dessert everyone is sure to love, bake a batch of gluten-free Chocolate Chip Cookie Bars. This recipe is easy to follow and uses a variety of different sized chocolate chips to ensure there is a burst of chocolate in every bite. These bars will need to be baked with a gluten-free flour such as Free Mama's Almost Blend or Cup4Cup. Compared to the standard chocolate chip cookie, these bars are much quicker to make. With prep and cook time, these tasty bars will be out of the oven and into your mouth in less than 40 minutes.

These are just a few gluten-free recipes you can make at home. If you're looking for a cooking break, visit Superstition Mountain Golf and Country Club's newly-renovated dining room. Our talented culinary team offers several gluten-free dishes as noted on the menu. If you don't see what you're looking for, just ask! Many of our dishes can be modified to fit your dietary needs.