5 Great Habits of Good Golfers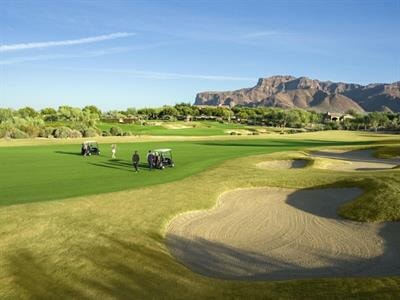 Most people know what it takes to be a good golfer, but how many are willing to take the steps necessary to create habits that lead to a better game? Whether you have the luxury of being a Member at a private country club or have the public courses outside your door, it's all about putting in the time and effort to take your game to the next level. Though being a professional golfer may not be in the cards for everyone, we all want to improve our game enough to enjoy a day on the course and be able to play with the best of them. Here are five ideas that, once they become habits, will greatly improve your game.
Practice may not make perfect but it will get you closer to your goal. Some of you may need to sit down to hear this, hitting balls on the range for twenty minutes before you play eighteen holes is not the practice you'll need to up your game. The range provides a great warm up, but time set aside every week to work on certain aspects of your game is where your time is best spent. Whether it's chipping, putting, driving, laying up, focusing on one aspect of your game while you practice will do wonders for enhancing your overall performance.
1. Does Practice Make Perfect?
Routine may seem monotonous, but going through the motions with every shot will both help your mind to settle down and focus on what needs to happen next. It doesn't have to be long and dramatic, whether it's taking three deep breaths, doing two practice swings or picturing where your next shot is going to be, expecting a routine on every shot will set the framework up to improve your game.
2. Focus on Your Short Game
It's not always about the longest drive, what happens after the drive can make or break the game. Having a solid short game will help your overall performance on the course. Chipping, laying up, pitching, working on the mechanics of your short game will be the difference in consistency in your game every time you play.
3. Keep Your Mind Centered
There is no time like the present. That last shot may be one you'd like to forget so do just that, forget it, at least until you finish the round. Staying in the moment and focusing on the shot at hand can have lasting effects on your game. The most successful players are able to stay present and keep their minds centered on what they need to do next, not the mistakes of the shot before.
4. Replay Your Game
Watch the tape. College and professional sports teams take time to watch the footage of their games and their opponents. Watching past performances provides great insight into our greatest accomplishments and where there's room for improvement. Unfortunately, or fortunately for some, not all of us are having our 18 hole performance recorded. But if we all take fifteen minutes after each round, we can replay the shots in our head and make mental notes of where we nailed it and where we can get better.
5. Look to the Professionals
There is no doubt that practice will make the biggest positive impact on your golf game. However, learning off of the course can also be beneficial. If you feel your game is still in need of improvement, look to our golf professionals to help you out. Golf Instruction is available from our outstanding Golf Professionals at Superstition Mountain. Instruction is open to all golfers, ranging from low to high handicaps, with a variety of programs including video analysis, on-course instruction, private lessons and golf schools. To find out more about Golf instruction at Superstition Mountain Golf and Country Club contact our Golf Shop at 480-983-1411.