5 Recipes For A Chic Halloween Dinner Party
Halloween isn't just for kids and candy. Members at our Arizona golf and country club like to get in the spooky spirit too. If you're looking for a good excuse to host friends for a lovely fall dinner, put a fun spin on the menu. Visit our Dining Room for seasonal delicacies or whip up your own dinner party fare. Here are five Halloween recipes your guests will love.
Creepy Cocktails
There's no better way to get your guests in the Halloween spirit as soon as they walk in the door than with a signature cocktail. This spooky drink from Town and Country Magazine features rum, pineapple juice, lime juice and seasonal spices like cinnamon and allspice. You can even use Halloween-themed glassware for an added creepy element.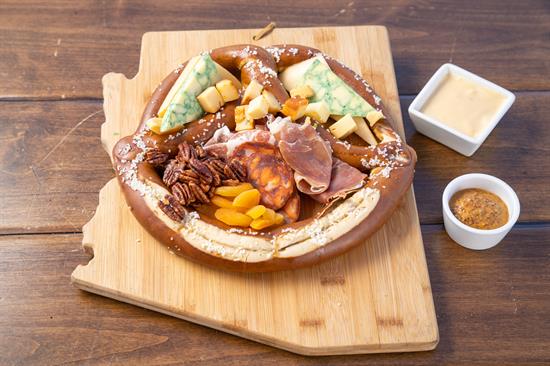 Fall Charcuterie Board
While guests are arriving, wow them with a pre-dinner charcuterie board. This beautiful appetizer features something everyone can enjoy and you can customize it to whatever fruits are ripe in your neighborhood. Include classics like cured meats and flavorful cheeses. Then, throw in seasonal pieces like figs, spiced pumpkin seeds and candy corn for a playful touch.
Baked Pumpkin Fondue
Serve this warm, comforting fondue inside a real pumpkin for a statement side dish or appetizer. The best part? This recipe is gluten free! There is some prep work involved, as you will need to treat a real pumpkin by cutting off the top and scooping out the insides. Then prebake the squash with a bit of olive oil and salt and pepper before filling with a fondue cheese mixture of your choosing. This crowd pleaser will be gone before you can say, "pumpkin!"
Pumpkin Baked Ziti
When you think of pumpkin, you may think of pie, scones and sweet breads. But, it's not just for dessert. For a savory pasta dish, try making this delicious pumpkin sauce with sage, sausage, onions and Parmesan cheese, all baked to perfection. It's an ideal fall entrée for serving a group of guests. Pro tip: make it all in a cast iron skillet, it's perfect for baking and makes a statement on the dinner table. Plus, there's no need for additional serving ware, making dinner an easy cleanup.
Dead Velvet Cake
For a simple and elegant Halloween recipe, look no further than this Dead Velvet Cake from Delish. If you prefer not to bake from scratch, cake mix and store bought frosting can make this recipe a cinch. The creamy white frosting topped with red syrup adds a spooky touch while maintaining a beautiful looking dessert.

These are just a few Halloween recipes that are sure to make your guests scream with delight. But, if you aren't ready to tackle a full dinner party and still want to host a fantastic feast, visit Superstition Mountain Golf and Country Club's Dining Room. The culinary team provides plenty of tasty meals and member events that add up to an unforgettable dining experience.