5 Things to do on the 4th of July in Arizona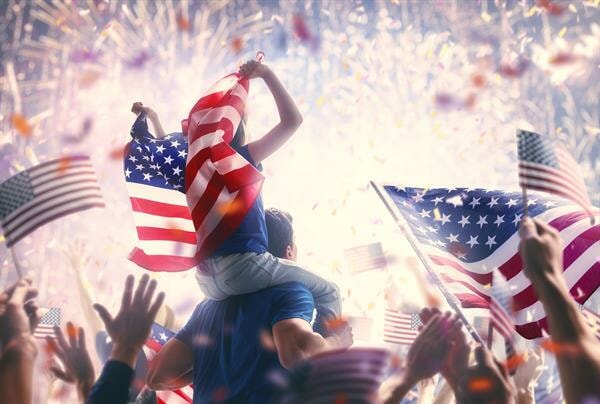 The 4th of July is quickly approaching and here at Superstition Mountain Golf & Country Club we are so excited for the many firework-filled festivities happening around the Valley. If you're deciding how you're going to spend the holiday, there is no shortage of events happening near our golf communities in Phoenix, AZ. Here are a few ways you can spend the 4th without traveling too far from home.
1. Arizona Celebration of Freedom


For a 4th of July celebration unlike any other, head to the Mesa Amphitheatre for the Arizona Celebration of Freedom. The free event begins at 6 p.m. with a variety of festivities including live music on two stages, tailgate-style games, BMX stunt shows, a beer garden and a military showcase. There will even be multiple booths onsite offering raffle prizes. Before you head out for the night, be sure to bring blankets or lawn chairs to enjoy the 30-minute fireworks show at 9:30 p.m.

2. 4th of Zooly
Celebrate the 4th at the Phoenix Zoo for this year's 4th of Zooly. The event will kick off at 7 p.m. and feature special animal appearances, a live DJ, free carousel rides and exclusive access to the Stingray Bay. Traditional Summer barbeque cuisine – including sandwiches, baked bean potato salad, fruit salad and more will be provided by Andrew's Catering. At the end of the night, gather in the back of the zoo for a viewing of the Tempe Town Lake fireworks display at 9 p.m. Beer and wine will also be available for purchase. Get your tickets online today.

3. Hometown 4th at Schnepf Farms
The Hometown 4th at Schnepf Farms has returned for a night full of classic summer events. This year's celebration will feature live music, watermelon eating contests, a national flag service, artisan vendors, food trucks, a beer and wine garden and lawn games. The festivities will run throughout the night and end with a magnificent fireworks show at 8:30 p.m. Attendees are encouraged to bring their own blankets and lawn chairs. You can even bring your dog along as long as it stays on a leash. Event gates will open at 4 p.m.

4. Chandler July 4th Fireworks Spectacular
Watch the night sky light up with fireworks at the Chandler July 4th Fireworks Spectacular. Enjoy live DJs, a photo booth, sand volleyball, lawn games and a variety of food vendors. The event will take place at Tumbleweed Park at 6:30 p.m. and conclude with a spectacular fireworks show at 9 p.m. Parking is $5 per vehicle and event admission is free.

5. 4th of July Golf Flag Race
If you'd rather stay at our golf communities in Phoenix area for the day, residents can join in on the annual 4th of July Golf Flag Race. Tee times will kick off at 7 a.m. Each participant will be given a flag with his or her name and handicap attached to the flagstick. Using full handicaps, participants will play until reaching the number of strokes equaling par, plus their handicap. The flag will be planted after using the quota of strokes, playing extra holes if needed. Residents are able to sign up for the event on Fore Tees or by contacting the golf world top 100 golf shops at 480-983-1411.
These are just a few 4th of July events you can attend right here in Arizona. Whether you enjoy live music, fun festivities or just spending time with family and friends, you're sure to have a great night. If you'd rather escape the Valley for the weekend, check out some weekend getaways here in Arizona or start planning your next summer vacation.