5 Things You Should Know Before Your First Ballroom Dance Lesson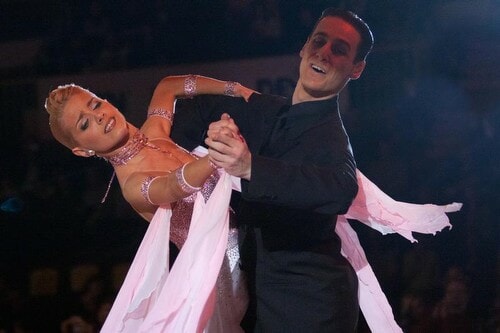 Are you thinking of giving ballroom dancing a try? Well, like any new experience, you may feel a little hesitant before jumping in head first. Here are five things we learned from the Superstition Mountain Golf and Country Club members that may help ease your mind before taking your first ballroom dance lesson.
1. You're afraid of looking ridiculous
Feeling nervous is natural, especially when trying something new. Just remember that if you're afraid of looking silly, there's a good chance everyone else in the class is feeling the same way. Maybe you're using this class as a fun workout. It could be that you want to tackle something new to challenge yourself. Whatever the reason, it's important to focus on you and what you want to accomplish in the class. This way, you won't be as concerned about what other people might be thinking.
2. What should you wear to class?
The most important thing to remember when selecting an outfit is to make sure you can move freely and are comfortable in what you're wearing. Clothes that restrict your movement, like jeans, may keep you from fully engaging in your class.
3. Do you need to buy special shoes?
Special shoes are generally not needed for beginner classes. For men, comfortable dress shoes are recommended. For women, a flexible low heel with straps that buckle is ideal. Shoes with a leather sole will provide the most movement and allow you to spin with ease. Athletic shoes or open-backed slides can be difficult to move in. Improper footwear will have you more focused on your shoes than on learning your dance steps.
4. Do you need a partner to come to class?
Most ballroom dance studios do not require you to sign up with a dance partner. It's common for instructors to rotate your partner throughout the class so you can learn to dance with anyone.
5. Have fun!
Remember that dancing is supposed to be a form of expression. Don't be afraid to let loose and have some fun!
You can visit studios nearby Superstition Mountain Golf and Country Club like Fred Astaire Ballroom or Arthur Murray Dance Center. Whether you're looking to relax in the community or learn something new, our country club is in close proximity to many different venues and activities so the whole family can have fun. For more information about our member services, contact the concierge at 480-983-3200.