5 Tips to Stay Fit During the Holidays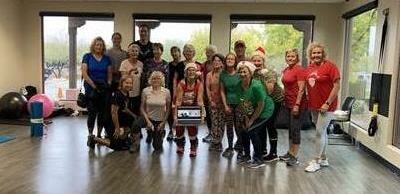 Stay fit during the holidays with these 5 tips!
1. Ensure you pack your gym attire.
2. Research the area you will be traveling to and see if there is a gym onsite, or a local gym that offers a "travelers membership" most gyms will do this for a $25/week fee.
3. Stop by the grocery store to ensure you have healthy snacks on hand (fruit, nuts, low sugar protein bars).
4. Plan outdoor actives with loved ones such as hikes, long walks, racquet sports, and of course golf!
5. Drink plenty of water, this will help keep you full and flush out sodium from foods you don't usually eat.
Talking exercise with family members this holiday season? Stay in the know with the list below:
Trending in Fitness
• Wearable Technology
• Body Weight Training
• High-Intensity Interval Training (HIIT)
• Educated and Experienced Fitness Professionals
• Strength Training
• Group Training
• Exercise is Medicine
• Yoga (2,500 years and still going)
At Superstition Mountain Golf and Country Club, we stay up to date with the latest trends in fitness. We offer a full service fitness and wellness program exclusively for members. For more information on our Sports Club and Fitness programs visit our website.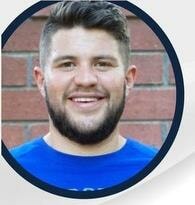 At Superstition Mountain, we offer highly certified and educated personal trainers that can assist with workouts or meet with you individually to prepare a program that's right for you.


Meet Fitness Professional Drew Seanz.
Drew is going on 7 years as a Fitness and Performance professional. He was introduced to the industry of helping people look, feel and performing better back in college as an intern Sports Performance Coach with Arizona State University. During his time there he saw first hand how proper movement, strength, and mobility can translate directly into better performance in all sports