5 Tips to Stay Hydrated this Summer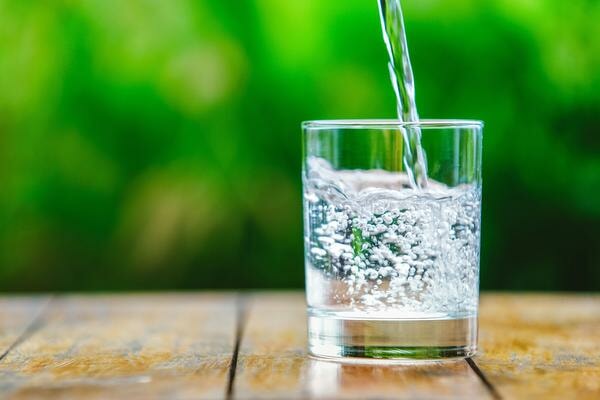 Drinking fluids is important to staying healthy and maintaining the function of every system in your body, including your heart, brain, and muscles. Older adults often don't get enough fluids and risk becoming dehydrated, especially during summer when it's hotter and people perspire more. As you age you don't sense thirst as much as when you were younger. Warning signs of dehydration include weakness, low blood pressure, dizziness, confusion, or urine that's dark in color.

As temperatures rise in Arizona be sure to drink plenty of water. It regulates your body temperature and lubricates your joints. It helps transport nutrients to give you energy and keep you healthy. If you're not hydrated, your body can't perform at its highest level. You may feel tired, have muscle cramps, dizziness, or other serious symptoms.

Implement these helpful tips to ensure optimal hydration and electrolyte balance during the summer.

1. Drink 16oz of water first thing in the morning.

Add your favorite fruit for enhanced flavor.
2. Bring a 32oz water bottle with you anytime leaving the house and finish it before you return.
3. Plan to drink one 16oz bottle every four holes while you're on the golf course.
4. Never leave the gym or the Superstition Mountain's Sports Club without a fresh bottle in hand!
5. Eat fruits and vegetables, as they are great sources of water.

Be sure to eat these daily, not only to stay hydrated, but to maintain optimal health.

At Superstition Mountain Golf & Country Club our highly certified and educated personal trainers can assist you with your nutritional needs and help you stay healthy and hydrated through the summer. Visit our website for more information on Superstition Mountain's Sports Club and all its amenities.