Award-Winning Golf at Superstition Mountain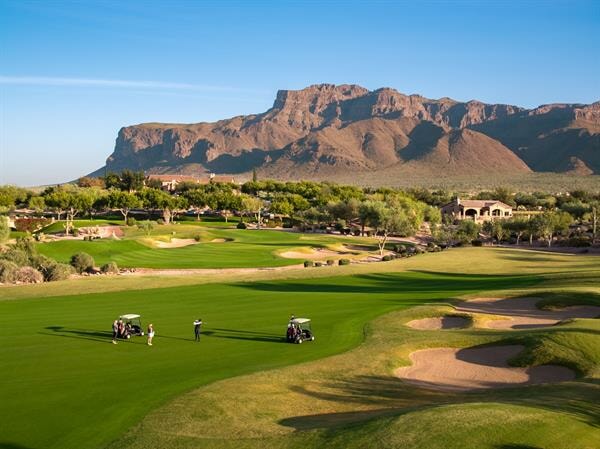 Superstition Mountain is known as one of the leading golf communities in Arizona and for good reason. With two courses by renowned designer Jack Nicklaus, it's no wonder the club has been recognized by both Golfweek and Golfworld magazine as a premier golf destination. If you haven't had the opportunity to experience our courses for yourself, here's everything you need to know.
Designer Jack Nicklaus
Considered by many to be the greatest golfer of all time, Nicklaus has made a name for himself as a course designer as well. It all started in the mid-1960s when golf course designer Pete Dye asked for his opinion while designing The Golf Club in Columbus, Ohio. And the rest, as they say, is history. Nicklaus works with his four sons and son-in-law to run his company, Nicklaus Design, which has designed more than 400 golf courses around the world.
Prospector Course
Nicklaus and his son Gary designed the Prospector Course, combining their unique styles in a beautiful, community course. Featuring stunning views and wide fairways, golfers of all levels can enjoy a day out on this course. With the everyday golfer in mind, Nicklaus Design also created a par three course within Prospector. Claim Jumper is perfect for beginners or for players who want to enjoy a quick round of golf.
Lost Gold Course
The par-72 Lost Gold Course proves to be both challenging and inviting for golfers of all skill levels. Nicklaus designed this links-style course with his son Jack Jr. and it features smaller greens and intentional bunker placement to really test your skills.
If you're short on time or new to the game, members can take advantage of the executive Pyrite Course option. Built within the Lost Gold Course, players can still get the full 18 holes in without the distance and difficulty.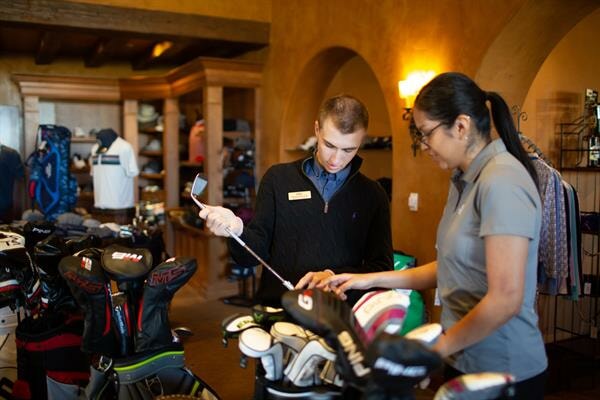 Golf Shop
No round of golf is complete without a visit to the golf shop and Golf World Business has recognized Superstition Mountain Golf & Country Club as a Top 100 Golf Shop. In addition to offering a variety of apparel and equipment by top brands, the Golf Shop staff can custom fit or order any merchandise or equipment our members may need.
Whether you're a first-time golfer or a seasoned pro, Superstition Mountain Golf & Country Club has everything you need. For more information about our courses, contact us at 480-983-3200.