Best Places to Purchase a Second Home in Arizona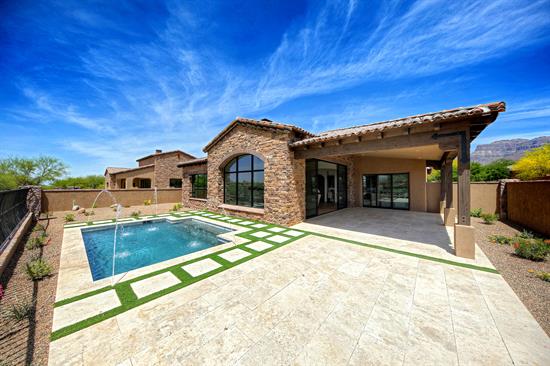 If you're thinking of purchasing a second home, why not choose a destination in Arizona? With diverse landscapes, unique towns, luxury communities and low property taxes, Arizona is the ultimate place to invest. From scenic Sedona to mountainous Flagstaff, here a few places to purchase an additional property.

Phoenix Metro
The Phoenix metro area is the perfect destination for anyone looking to enjoy a vibrant city life. With scenic hiking spots like the Superstition Mountains or Camelback Mountain, more than 200 pristine golf courses, lively restaurants and bars, cultural events and easy access to bustling Downtown Phoenix, the Phoenix metro puts locals in the middle of all the action. Between resort-style communities, luxury condos, secluded ranches and paradise-like properties, the area also boasts endless options for homebuyers. If you're considering purchasing a second home within a private community, consider Superstition Mountain Golf and Country Club. With two immaculate golf courses, excellent dining and a full-service gym, the community makes a magnificent home.

Cave Creek
Cave Creek offers residents the ultimate escape from city life. Known for its beautiful natural scenery and western roots, the rural town is ideal for anyone seeking a larger, more secluded property or ranch-style home. Because of its smaller size, many residents are able to horseback ride, bike or stroll into town and experience the area's local shops, restaurants and lively events like bull riding or bike week. For those seeking cooler temperatures, the community tends to have a milder climate than the metro Phoenix area. Aside from weather, Cave Creek is known for its laid-back lifestyle, strong sense of community, low crime rates and scenic properties.
Sedona
Sedona is a top destination for outdoor enthusiasts. Known for its scenic sights, the area offers breathtaking views and stunning, multi-hued stone formations unlike anywhere else in the state. Its small-town feel combined with its thriving tourism industry provide residents with endless activities. Like 400-plus miles of hiking trails, unique restaurants, wine tasting venues and museums, as well as multiple local businesses, to meet daily needs. With approximately three million visitors per year, the city gives homeowners plenty of opportunities to rent out their property if desired. Sedona was also named one of the most popular retirement towns in the Southwest by Top Retirements and the most popular mid-size Arizona city to relocate to by Move Buddha.
Flagstaff
For anyone looking to live within a gorgeous mountain setting, Flagstaff is an ideal location. Nestled beside the Coconino Forest and San Francisco Peaks, the city boasts a quaint, rural environment with the amenities of a big city. Residents can enjoy all four seasons in the area, as well as top-tier dining, award-winning local breweries, premiere skiing and year-round cultural events. Its convenient location gives locals direct access to some of Arizona's top attractions including the Grand Canyon and Lake Powell. Flagstaff also has a strong local economy, thanks to its lively tourism industry and growing retirement population.
Prescott
A charming mountain town, Prescott is filled with scenic views, year-round beautiful weather and historical sights. Its downtown district hosts a vibrant social scene with a plethora of unique, local restaurants, arts and crafts fairs, car shows, brew fests, museums and the Word's Oldest Rodeo. Home buyers have the ability to choose from a variety of resort-style communities, quaint developments or cozy cottages for their ultimate getaway home. The area is also in close proximity to hundreds of wineries and vineyards, creating the perfect destination for wine enthusiasts.
Tucson
A gorgeous desert oasis, Tucson provides residents with jaw-dropping scenery, wide open spaces and colorful architecture. The area is surrounded by towering mountain ranges, creating exceptional sunsets for residents to enjoy every night of the week. Known for its award-winning hiking and biking paths, Tucson is an ideal second home destination for anyone seeking an active or outdoor lifestyle. Downtown Tucson's food scene has also gained a lot of attention for its authentic Mexican cuisine, creating the ultimate spot for foodies everywhere. The town is full of gorgeous homes including acreages, master-planned communities and historical mansions, giving homebuyers the chance to find their dream property.
For more information on Superstition Mountain Golf and Country Club, visit our website or give us a call at (480)-983-3200.