State of Golf Industry with Mark Gurnow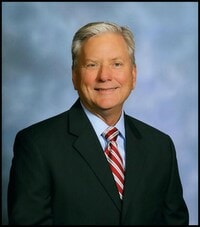 With nearly 40 years in the industry and numerous professional awards and accolades, Mark Gurnow, Superstition Mountain Golf & Country Club's General Manager, knows a thing or two about the golf world. We recently sat down with the GM of our private golf course community in Arizona, to ask his take on the state of the industry and where he expects it to go.

What is your opinion on the current state of the golf industry?
Change is the word that comes to mind. In an industry steeped in tradition, it can be difficult to change anything, but we need to welcome new ideas for golf. Rounds of less than 18 holes, new formats, new types of golf, easier rules (no rules for some). Golf needs to become a three-letter word, FUN.

Where do you see the private golf course industry in the next five years?
Private clubs are evolving to be much more than golf, tennis, swimming and the traditional "Country Club." Private clubs need to be the family hub for all activities, from the traditional to unconventional. We need to be your personal concierge, your limo service, dry cleaner, travel agent, kid's activity facility, business center, and overarching go-to spot for all other activities. Spa, wellness and health areas/facilities and programming are a key to maintaining family's attention.

What is the biggest trend you see in the industry currently?
Adapting to the next generations, Millennials and Gen X and what they want out of a club.

How do you think golf's addition to the Rio Olympics impacted the sport and industry?
It was very positive, but I think what happens to the golf course itself in the future will be more of a positive or negative. If you look at Olympic venues they tend to deteriorate. If golf could be one that is a success story, we have a chance to continue the growth.

With an economic impact of nearly $70 billion and providing more than 2 million jobs in the U.S., the golf industry is healthy, thriving and plays a positive impact on the economy and society. This success will help Superstition Mountain Golf & Country Club and many alike prosper as the sport and lifestyle continues to flourish.