Get to Know the Gold Canyon Arts Council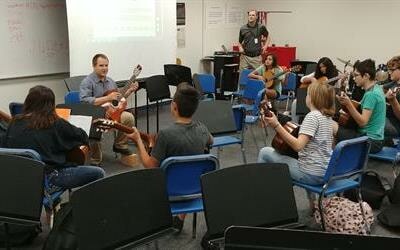 There are many benefits to art and music education, especially for children and young adults. Not only does exposure to the arts provide a vital creative outlet, but they also grant tremendous academic, mental and emotional benefits. Superstition Mountain Golf and Country Club is a longtime supporter of the arts and works to bolster the community through a partnership with the local nonprofit, Gold Canyon Arts Council. Here's an inside look at the organization and how it's supporting the artistic community.
What is the Gold Canyon Arts Council?
The Gold Canyon Arts Council is a local nonprofit dedicated to supporting and promoting performing, visual and other related arts activities in the greater Gold Canyon area. Formed in 1998, the nonprofit presents annual musical performances like the Canyon Sounds concert series and multiple educational outreach programs to low-income schools across Maricopa, Pinal and Gila counties. Each January, the council hosts the highly anticipated Gold Canyon Arts Festival. Celebrating local artists and cultures across Gold Canyon, the one-day event features an art show, live musical performances and food vendors. Over the years, the festival has become a staple community event and attracts more than 4,000 people to its lively celebration.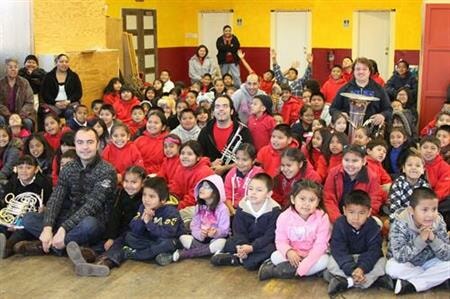 Educational Outreach Programs
Educational outreach is at the core of the Gold Canyon Arts Council. Since its establishment, the council has presented 260+ art and music education programs to more than 38,000 students in the community. The programs include large and small group string instrument lessons, voice lessons and informances, which give students the ability to discuss the composers, culture and history behind each piece. In addition, the Gold Canyon Arts Council partners with the Lead Guitar Foundation to provide guitar lessons to elementary and secondary school students during the academic year. In fact, several of the Superstition Mountain Golf and Country Club residents have become an integral part of the program, helping to teach local students and participating on the organization's board. Our private golf course community is proud to work with the organization and support its mission to provide art and music education programs through community events and awareness initiatives.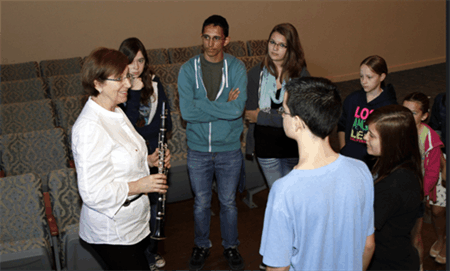 The Impact of Art and Music Education
Art and music programs are crucial and can have a major impact on student's development. In fact, a study by the American Psychological Association found that high schoolers who take music lessons score significantly higher on exams in certain subjects, including math and science. Involvement in the arts has also been shown to increase critical thinking skills, ability to concentrate and discipline. Music and art education can stimulate a child's interest in school and can help them better express themselves in all areas of their life. Aside from academic impact, art and music can be a lifelong hobby that offers a creative outlet unlike any other.
Superstition Mountain Golf and Country Club is honored to support an organization that brings art and music education programs to students in our community. If interested in getting involved or learning more about the Gold Canyon Arts Council.