2023 Road Reconstruction
Phase 1 - Road Reconstruction June 3 - July 7, 2023
6.24.23: The major reconstruction is complete. Starting next week, the road will be striped. The following week, utility adjustments will be made and the project will be complete. Thank you for your patience throughout this project.
Vendors
Frank Civil Consulting
MR Tanner
Prior Updates from the Owners Association
Frequently Asked Questions
Scope of Project
The SMOA is working with MR Tanner, and Frank Civil Consulting on the first phase of road reconstruction in Superstition Mountain.
This work will cover Superstition Mountain Drive (from the gatehouse to just past the entrance to Juniper Village) and major portions of the roads in Juniper and Sycamore Villages, as highlighted on the map below.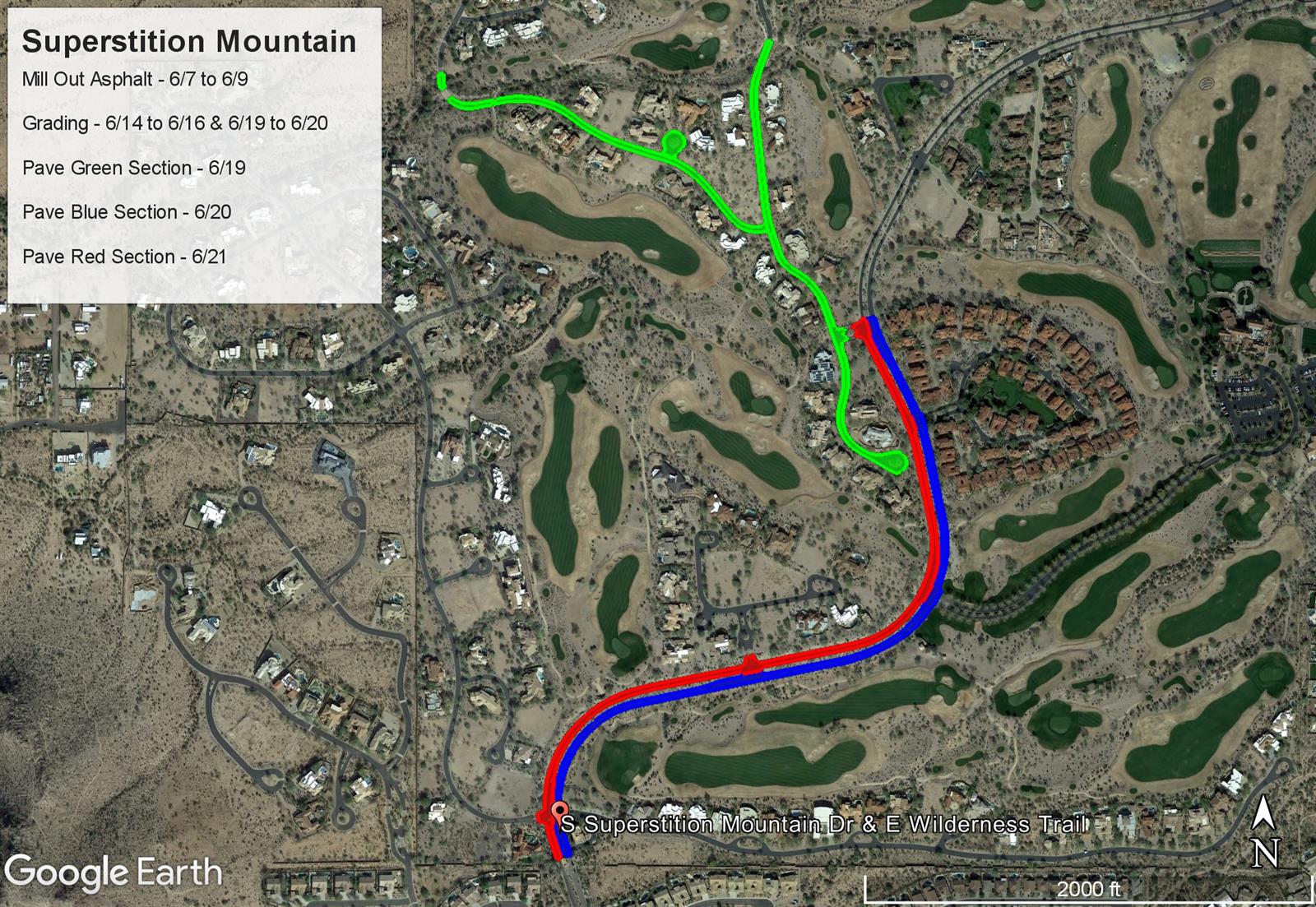 Road Reconstruction Activity & Photos
Milling Work - June 7-9, 2023
Work Photos