Videos
See below for videos linked or referenced in Village Views Newsletters, or in SMOA Email Blasts.

Video of how to report an error on Apple Maps and to have Superstition Mountain Drive labeled correctly. Save the photo of the SMD street sign below before starting your error reporting.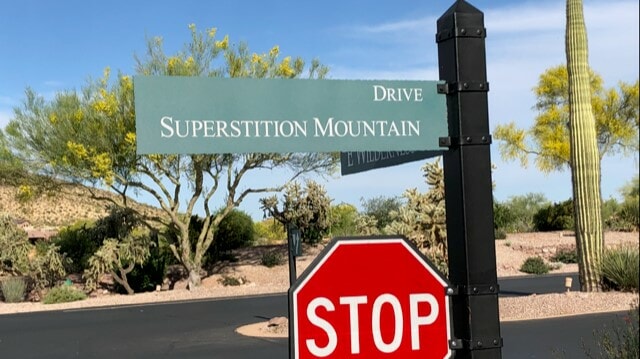 High winds recorded from the window of the Carriage House on July 9, 2018.
Time lapse of monsoon storm rolling in Summer 2017.