Junior Golf Programs In Full Swing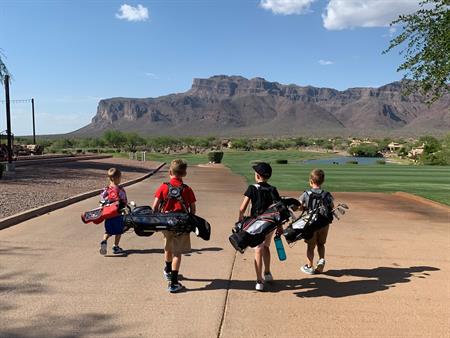 Over the past few years, golf has been gaining popularity with new audiences … including Junior Golfers ages 18 and below. According to the National Golf Foundation, 3.1 million juniors played on a course in 2021. As an added bonus, 36 percent were female and more than a quarter were non-Caucasian. Young golfers are bringing a diverse breath of fresh air to the sport, and we're here for it.
In support of the next generation of golfer, Superstition Mountain offers its private golf club members a robust Junior Golf program that includes Saturday morning classes, a PGA Junior League Prep class and, coming the summer of 2023, a PGA Junior League. The program has been so successful, the club's adult members have asked about similar classes for themselves!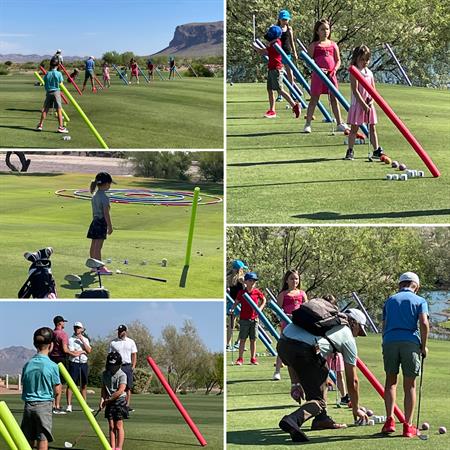 The junior program is a fun introduction to golf and suitable for kids of all ages starting at about four years old to 18. Participants learn the fundamentals like how to hold and swing a golf club, rules of the game, course etiquette, what to expect when you play a round of golf, etc. The next step is to join the PGA Junior League Prep class. In PGA Junior League Prep, participants ages 6-13 get more detailed instruction and take their practice to the course where they start honing their skills, learn course management and get a taste of competition with their peers. The Superstition instructors are dedicated, knowledgeable and keep fun at the heart of what they do, ensuing a positive and comfortable experience for everyone.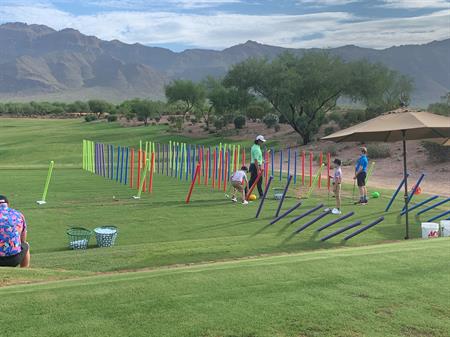 These programs can be the catalyst to prepare young golfers for competitive golf. Or just a way to have fun, develop their skills and learn about the game. At Superstition, junior golf is about more than perfecting your swing or learning how to sink a putt – it teaches young golfers integrity, helps to build character and promotes good sportsmanship. These programs are preparing them for the next level of golf, and life.
Because as our General Manager, Mark Gurnow, has been known to say, "You can learn all you need to know about a person by how they conduct themselves during a round of golf."
To learn more about youth instruction and available Junior Golf programs at Superstition Mountain Golf and Country Club, contact Tyler Hoeftat thoeft@superstitionmtngc.com.
You can also read through this Parent's guide to start paying youth golf from the PGA.