Making the Golf Experience Safe during COVID-19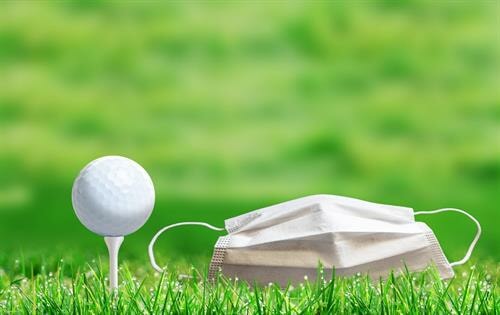 2020 has been quite the year and as things continue to evolve and change on the daily, one thing has remained constant here in Arizona, and that's the fabulous game of golf! Considered 'essential' since the beginning of the pandemic, golf courses throughout this desert state have been thriving this year. Though things may look a lot different everywhere else, with few exceptions, golf is still being played the way it was meant to be. Here's what you can expect on your next round.
As the weather starts to finally cool off in the Valley of the Sun, more and more golfers will give the carts a rest and use a push cart or carry their bags as they walk the 18 holes. No modifications needed if you're up for the nearly 5 mile walk that it is for 18 holes. If riding improves your game, then jump in a cart and know that you'll be a single rider to help eliminate touch points between those in different households.
The foam is gone around the flag poles so you'll get the satisfaction of seeing your ball sink into the hole. There's no need to pull the flagstick, just use the Golf Cup Lifter with your putter to pop your ball back onto the green. These lifts allow for all your rounds to be postable, so stop at the handicap computer when you're done to register your score. Doesn't get any easier or cleaner than that!
Hopefully you stay out of the sand, but if you do hit the beach, you don't have to worry about raking yourself back out. The rakes have been removed so you can smooth the sand with your foot and keep on moving to finish the hole.
The 19th hole was and still is waiting for you when you finish. Enjoy drinks and food with your foursome once you finish on the course. Masks are recommended until you get to your table or the bar and then it's all about relaxing.
Need a lesson before your next round? Lessons have been and continue to be offered nearly seven days a week. Outside on the range, no masks necessary, just you and a pro, no better way to get your game ready for the next level.
We've had to change a lot about our daily routines, but gratefully the fun and camaraderie that is the game of golf continues on. Do you want to get in on the fun or do you need a lesson to improve your game? Check us out on line at www.superstitionmountain.com for Golf Membership information and so much more!