Memorial Day Reflections
Guest blogger and fitness professional, Drew Saenz, reflects on Memorial Day, a fallen hero, and the CrossFit movement that has taken the country by storm.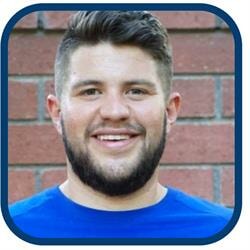 When I was growing up this day was always just another day off school that I could sleep in, hang out with friends, and put off my obligations. It didn't have any meaning to me, nor did my family put an emphasis on the importance of this day. In my college days, I saw holidays like Memorial Day as an opportunity to work instead of go to class or get things done around my apartment. As I matured, I quickly realized how backwards the majority of Americans have this holiday.
Every commercial you see, newspaper you read, or Facebook feed you look through last past week had "Memorial Day Sales" or some other type or marketing tactic. Really? Did our brothers, sisters, mothers, fathers, uncles, grandparents, and dear friends give their lives so companies could have another reason to make a commercial and give you a discount?
My purpose of this article is not to just rant about what drives me crazy about Memorial Day and lack of respect to those who gave their lives (though I do feel a lot better now). My purpose of this article is to share with you what the CrossFit Community is doing to support the men and women who gave their lives for our country and how you can do the same.
CrossFit is a phenomenal community-based fitness movement that focuses on connection, support, and results. On Memorial Day, all across our nation members of this community get together and do "The Murph". Murph is a CrossFit Workout named after Lieutenant Michael Murphy who was killed in Afghanistan on June 28th, 2005. Michael was 29 years old at the time, had been accepted to multiple Law Schools after graduating Penn State, but decided he could do more for our country by becoming a Navy Seal.
The workout goes like this:

1 Mile Run
100 Pull Ups
200 Push Ups
300 Body Squats
1 Mile Run
This is a very difficult workout, and not for everyone. What is for everyone is the concept. I challenge you on holidays like Memorial Day, 4th of July, and Veterans Day, is to think about the WORK those did before us and with us are putting in to keep our country safe. Do a difficult workout that day to show your respect. Take time to appreciate the freedoms we have because of these brave men and women. I will never take a "rest day" on any holiday that supports our troops, and I'd like to challenge you to do the same.
At Superstition Mountain Golf & Country Club, we are committed to provide the best in health and fitness for our members. For more information on CrossFit training and fitness offerings, visit superstitionmountain.com/the-club/fitness-and-wellness.
CrossFit is NOT for anyone, if you have not exercised before, have injuries preventing you doing certain movements, or have serious medical conditions, it is not a good place to start your fitness journey.