Realtor Spotlight with Erin Elliot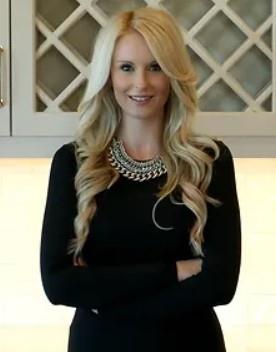 Inside the gates of our private golf club is a 930-acre luxury, master-planned community featuring custom homes, new builds and homesites set among 17 village-style neighborhoods. We believe Superstition Mountain is a great place to live and play and the amazing members of our Realtor Advisory Group would agree. These experienced realtors have a deep connection to Superstition Mountain and work closely with our Club and Homeowners Association.
One member, Erin Elliot of the Rabold Group, shared some insights into the community and her real estate journey.
How long have you worked in real estate and how did you get your start?
I started in real estate 20 years ago working for a large golf course developer in Arizona, while attending the University of Arizona to receive a degree in Urban & Regional Development.
What is your favorite thing about the Superstition Mountain community?
The views of the mountain range are spectacular at Superstition Mountain. It doesn't matter where you are in the community, if you are outside you can see the mountains. My second favorite thing would be the 36 holes of Nicklaus Design golf that are kept in impeccable condition … the best in the Valley.
What is one of your favorite things about the homes at Superstition?
The homes in Superstition Mountain are very charming, each of the neighborhoods within the guard-gated community has its own unique feel. We have a little something for everyone here.
To learn more about the types of home options in the community, check out our blog: Finding your dream home at Superstition Mountain.
Are there any home trends you've seen lately?
The last few years we have seen a modern Mediterranean style become popular. Homeowners within the community have been modernizing once heavily Tuscan/Mediterranean themed homes, making them lighter and brighter while maintaining the original charm.
What is one thing people are usually surprised to learn or don't know (but should) about living in Superstition Mountain?
It's not exactly a surprise, but people that live in the community are so much fun. You can relax in the comfort of your home or be very active, there is always something going on. I've been to several club and community events over the years and I always have a great time.
What do you love most about your job?
I've always had an interest in real estate and that's why early on I picked the degree I did. Doing what I love to do is only made possible by the wonderful clients I've had the privilege to work with, and become friends with, specifically during the past 10+ years at Superstition Mountain.
Erin's Fast Facts
Hometown: Tucson, Arizona
Alma mater: University of Arizona (Go Wildcats!)
Pets: A Bernedoodle named Cowboy
A Bernedoodle is an adorable cross between a Bernese mountain dog and a poodle
Favorite food: Italian
To learn more about homes and homesites available inside Superstition Mountain, visit our website or contact Erin at erin@raboldgroup.com.