Sharing the Game of Golf with Your Kids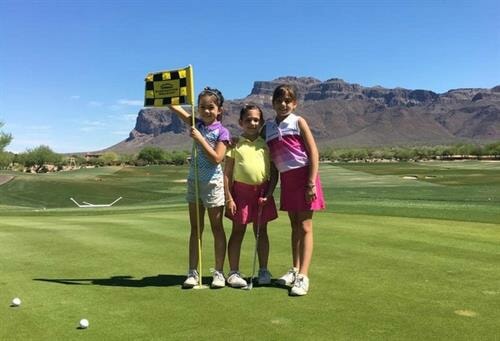 As we hit the home stretch of the summer months and eagerly await lower temperatures, some of Arizona's best golfing weather is just around the corner. Time to celebrate, you've survived another brutal summer! What better way to enjoy the upcoming golf weather than gifting the game of golf to your children. Don't worry, Matt Brooks, the Director of Golf at our prestigious Arizona golf course has come up with some quick tips to help engage your kids in this timeless sport.



Manage Your Expectations


First and foremost, it's important to not set the bar too high for golfing with the kiddos. As much as we would all love them to be the next Tiger Woods, it is important to manage your expectations when playing with your child, each and every time. Enjoy the time on the course with your son or daughter and celebrate the gift of golf you're sharing with them. If your child is just starting out, maybe play only a couple holes at a time and try reducing the yardage.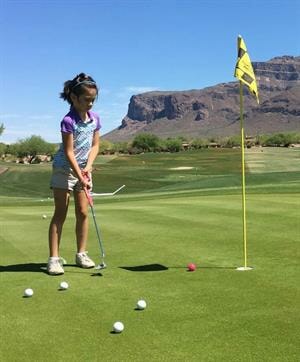 Be Mindful of Your Surroundings


Many golfers may take to the course to get away from the stresses of everyday life and for some much needed "me time." Bringing children to the course could disrupt the pace of play and bother other golfers so we suggest golfing with your children during non-peak times. Not only will this remove any stress of pace, but also allows your children to have fun while honing their skills on their timeline.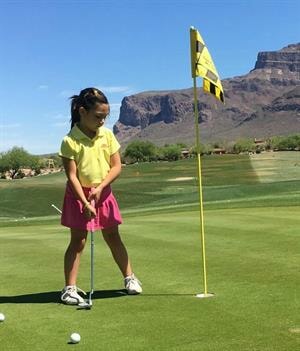 Have Fun


Last but not least, keep it light and have fun with your children. Take a moment and realize you're sharing one of your passions with your kids and the love of golf may blossom into a lifelong bonding opportunity. Golf is just a game, treat it as such! One of the most important things you can do is to show your kids you're having fun, and chances are they'll have fun too.

Sharing your love of golf with your children can be a blessing… and professional lessons can help ease that process. If you are interested in learning more about youth golf at Superstition Mountain, contact our head golf pro, Tyler Hoeft, at thoeft@superstitionmtngc.com.