Small Town Destinations Worthy of Your Arizona Bucket List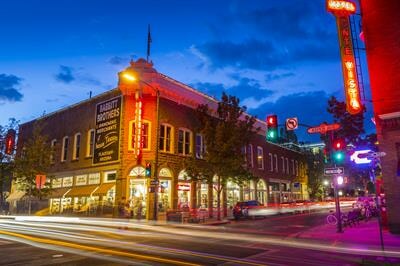 From Prescott and Sedona to Lake Havasu and Jerome, Arizona is home to a wealth of great cities and towns that are perfect additions for your Arizona road trip bucket list. While you can't go wrong with Tucson or Flagstaff, we've rounded up a few of the slightly lesser-known spots that might just become a favorite weekend getaway for the members of our Phoenix-area private golf course community.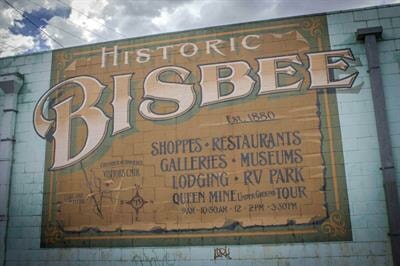 Bisbee, AZ
Approximate distance from Superstition: 200 miles, 3.5 hours
A historic mining town in its heyday, Bisbee's Mule Mountains were rich in gold, copper, silver, lead and zinc. By today's standards it's considered a small town, but in the early 1900s Bisbee was the largest city between St. Louis and San Francisco. As such, this town is home to Arizona's first golf course and community library – some even argue Bisbee had the first baseball field in the country. All of these sites are still open to the public and have become major tourist attractions. Over the years, Bisbee has become a town rich in culture, art, history and colorful architecture.
If you go, don't miss the Smithsonian-affiliated Bisbee Mining and Historical Museum – the more adventurous may opt to explore a mine or head out on the Old Bisbee Ghost Tour.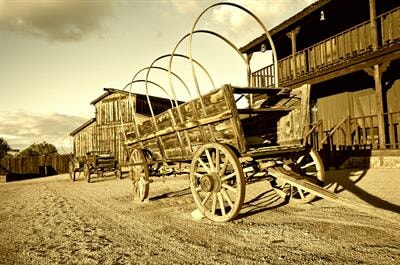 Cottonwood, AZ
Approximate distance from Superstition: 145 miles, 2.25 hours
Located in the Verde Valley, between Jerome and Sedona, lies Cottonwood, Arizona. The streets of Old Town Cottonwood are lined with Prohibition-era buildings that today house quaint shops, antiques and art galleries. But the biggest draw? Nestled between small stores and restaurants along Main Street are more than half a dozen wine tasting rooms. Featuring wines produced here in Arizona, the tasting rooms have unique styles and each one is worth a visit.
If you go – head over to the Blazin' M Ranch for dinner and show. Enjoy a western chuckwagon supper and live music from local cowboy performers.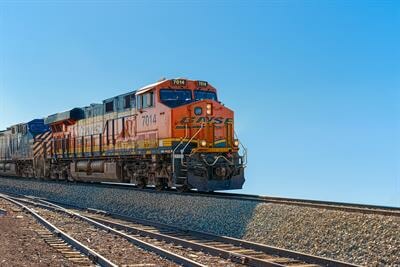 Williams, AZ
Approximate distance from Superstition: 215 miles, 3.25 hours
Situated in Northern Arizona, Williams is the Gateway to the Grand Canyon®, home of the Grand Canyon Railway and part of the historic Route 66. In the heart of the Kaibab National Forest, Williams is a prime destination for nature lovers and outdoor enthusiasts looking to camp, hike, fish or ride through the Ponderosa Pines. At 6,770 feet, it's a cool summer getaway for those living in the Valley of the Sun. The six-mile stretch of Route 66 is lined with interesting shops and charming galleries that take you back to a time when we could all "get our kicks on Route 66."
If you go – explore the unique drive-through Wildlife Park at Bearizona. The three-mile drive offers visitors the chance to observe animals – think rocky mountain goats, bison, Arctic wolves and black bears – in their natural environment. The park also features a section with more traditional zoo-like exhibits. Fun fact, over half of the animals that call Bearizona home are rescued or rehabilitated animals.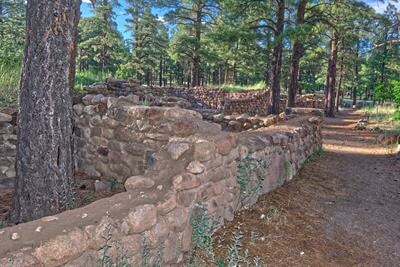 Tubac, AZ
Approximate distance from Superstition: 150 miles, 2.5 hours
Roughly 45 miles south of Tucson, Tubac is a little town with heaps of history and culture. Established in 1752 as a Spanish fort, the Presidio San Ignacio de Tubac was the first European settlement in what would become the state of Arizona. Today the community boasts more than 100 art galleries and a variety of unique shopping and fine dining options.
If you go – pack your hiking shoes and binoculars for a visit to the Mission Tumacácori National Park. The mostly flat, shaded trail follows the path of the Santa Cruz River and it's a prime location for birding and wildlife spotting.
Did we miss your favorite Arizona small town? Share you go-to road trip destination with us on Facebook @SuperstitionMountainGolf.