SMGCC Converts Dining Room into Market
Community is at the heart of Superstition Mountain Golf and Country Club and taking care of our members and staff is always a number one priority. In light of the COVID-19 pandemic, our private golf course community is converting the dining room patio into a MOD Market, a place for members to purchase essential goods and help provide support and relief during this difficult time.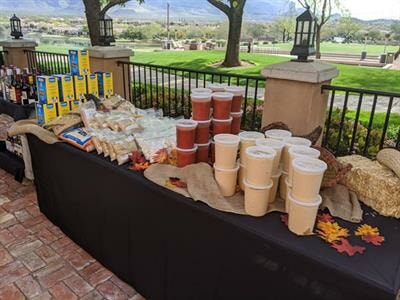 Open Wednesday mornings from 9-11 a.m., the MOD Market will feature fresh produce and vacuum sealed proteins, along with additional grocery items including dry goods, paper products and bottled water. While members are able to choose the items they would like to purchase, Superstition staff will package and load the products into member's vehicles. To streamline the process, all purchased items will be charged to member accounts.


"Given the current circumstances, it is now more important than ever to come together as a community and provide support to all members of our Superstition family, "said Mark Gurnow, general manager of Superstition Mountain Golf and Country Club. "We will continue to adapt our offerings to meet the needs of our members and bolster the positive, uplifting energy we all need right now."

For the safety and wellbeing of our members and staff, the market will limit the number of shoppers able to enter at a given time and require social distancing. As an additional safety precaution, all participants must sanitize their hands before entering the outdoor market area.
"A large number of our members are in the high-risk category for contracting COVID-19, and the MOD Market is a way for them to purchase essential items in a safe environment," said Marian McGill, assistant general manager and membership director of Superstition Mountain Golf and Country Club. "In today's ever-changing climate even a quick trip to the grocery store can feel unsettling, which is why our team is taking proactive measures to help members navigate these difficult times."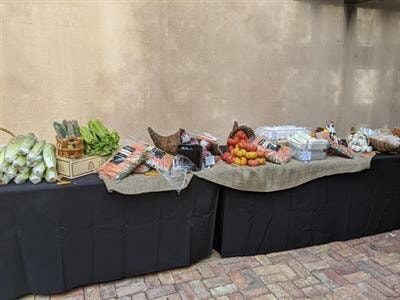 Beyond the MOD Market, the Superstition Mountain dining room is debuting an all-day, to-go menu to give members the ability to enjoy a wide range of cuisine from the comfort and safety of their own home. Alcohol by the bottle can also be purchased and delivery options are available. For those looking to participate in fitness classes, the Sports Club is offering a variety of virtual classes including bodyweight HIIT, mobility and yoga to help the community stay healthy, fit and active while staying home.


If you're looking for additional information about our private golf course community, check out our website or give us a call at (480) 983-3200.