Superstition Ranked Among Top Culinary Experiences In The Country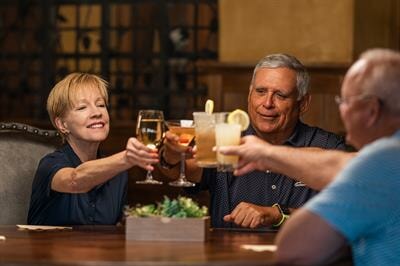 Club & Resort Business, one of the top professional publications in our industry, releases an annual ranking of the best culinary experiences at golf clubs and resort properties across the country. In 2022, Superstition Mountain Golf and Country Club was recognized among the best of the best … and had the distinction of being the only private golf club in Arizona to make the list.
TheClub + Resort Business Top Ranked Culinary Experience awards highlight exceptional food & beverage programs that are helping to drive membership and retention by providing incredible experiences.
So what makes Superstition so special? Take a look at the nomination Q&A that outlined our innovative dining program and won over the Club + Resort Business judges. However, the most important factor is our staff. None of this would possible without our incredibly talented chef his amazing, dedicated team.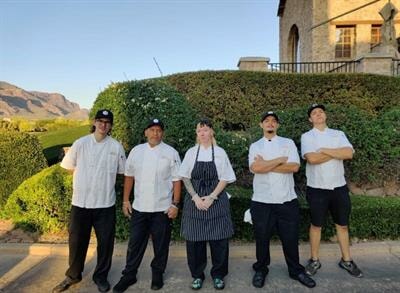 Why should your club's overall culinary experience be Top Ranked?
From elegant fare to a relaxed bite to eat after a round of golf, Superstition Mountain Golf & Country Club offers a diverse range of cuisine options sure to please everyone's palate. We offer thoughtfully prepared, seasonal menu selections along with innovative weekly specials.
Everything we do as a culinary team is done to best meet the needs of our membership and we have built great relationships with our members. We recognize that our job is to give members the type of food experiences – in terms of both formal and casual dining – that they want from their private club, all egos set aside. At the same time, we also have the wiggle room to experiment and play a bit as a culinary team to give members what they didn't know they always wanted.
To further meet the needs of our members, we worked with the club's fitness team to develop "Fuel Your Fitness" menu options. These items can be found across all of our menus and deliver health-conscious selections that address a variety of dietary restrictions and diet choices.
At the end of the day, we respect the tradition of private club dining and also believe in progress. Listening and adjusting – within reason – to the wants and needs of our current and future members has proven to be a recipe for success.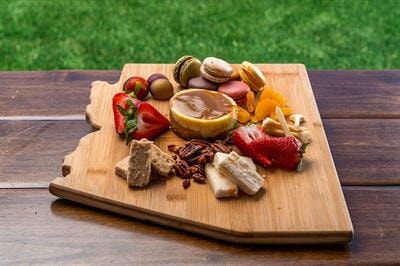 Please summarize your club's culinary experience
The evolution of private golf clubs has been a much-discussed topic in, and outside, of our industry. As we review trends and statistics on a national level and inside our own club, one thing has become increasing clear – to excel, private clubs can no longer simply rely on providing an exceptional golf experience. We must provide an exceptional lifestyle. A lifestyle, as we like to say, vacations aspire to.
One of the lifestyle areas we have been especially focused on is our food and beverage offerings. Unlike many clubs, our memberships do not include a F&B minimum and, instead, we've created an exclusive Culinary Club program. Through the optional program, members pay a modest annual fee and then receive a 50 percent discount on all regular purchases at the restaurant and bar – not including beverages. Being mindful of full-time and part-time (second home) members, both year-long and six-month Culinary Club memberships are available.
We've also discovered that fine dining alone isn't enough anymore. Casual dining and special events are becoming more and more popular. There is certainly a time and place for fine dining and elegant wine dinners, and Superstition offers plenty of opportunities for such, but we put equal attention into our more low key offerings.
A relaxed dress code allows denim in the main dining room at all times. This removes any barrier for members who have dressed more casually – perhaps for our booming Bocce league – or prefer a more relaxed environment to comfortably enjoy lunch or dinner at the club.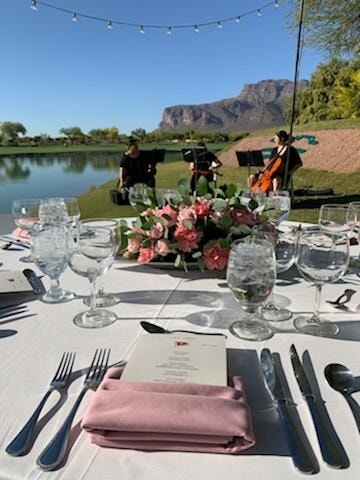 Another way we keep members excited about our dining program is by hosting pop-up nights. Members RSVP to the dining event but won't know where or what will be served until the night of the event. From dining under the stars in the courtyard to progressive dinners that travel to different locations on the property – it's a fun way to enjoy sophisticated meals in new, perhaps unexpected, settings.
At the end of the day, we want members to look to the club first before seeking dining options elsewhere.