The Best Wedding Photo Spots at Superstition Mountain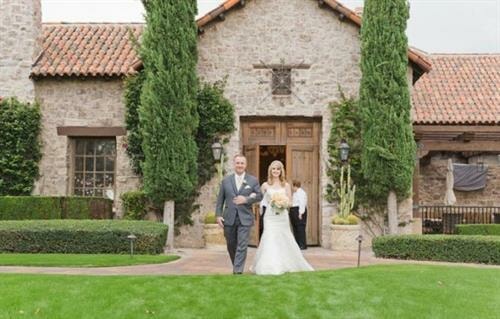 Not only is our private golf course community a great place to live, play golf and enjoy delicious dining, it's also a fantastic wedding venue. Unlike many other private clubs, Superstition Mountain is open to the public for hosting events. Couples from across the Valley are blown away by the stunning mountain views and top-notch amenities you can only find at Superstition Mountain. If you're planning to host your special day here at the Club, check out a few of the best spots to capture your wedding photos.

Golf Course and Greenery Areas
Our two Nicklaus Design golf courses at Superstition Mountain are great for practicing your swing, but they also make a gorgeous setting for wedding photos. The endless hilly greens coupled with the desert scenery create a breathtaking photo background. There are also several courtyards throughout the grounds that are so green and luscious, you'll forget you're in the desert! These spots are great for capturing images of the happy couple and the entire wedding party.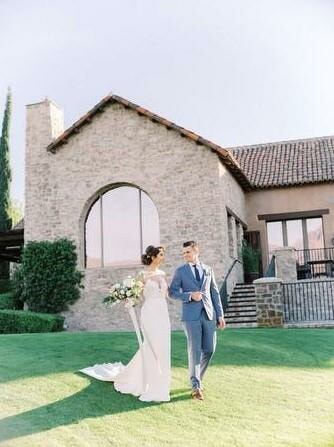 Superstition Mountain Range
One of the best places to take formal wedding photos at the Club is by capturing the Superstition Mountain range in the background. The Superstition Mountain range is the ideal spot to take large group shots, where a wide background is necessary. Taking photos of the wedding party and families in front of the mountains has become a standard practice for all weddings at the Club due to the fantastic results. No matter the season, these photos always turn out incredible.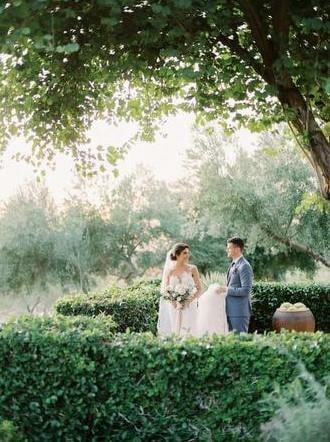 Clubhouse
For more natural moments, the Clubhouse is the ideal photo spot for couples. The terrace of the Tuscan-style building is a beautiful place to capture images. Another unique spot is the clubhouse staircase. Pose the groom at the bottom of the stairway facing away while the bride descends down. This is a great opportunity to capture that "first look" moment.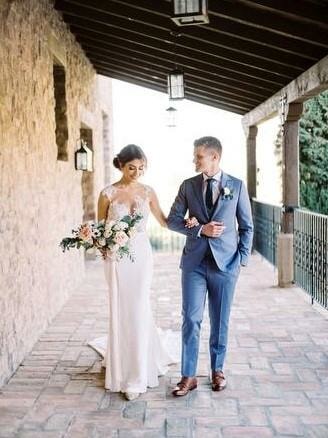 The double doors at the entrance of the Clubhouse are another popular spot for photos. Pose the couple in front of the doors, or take an action shot of the bride making her grand entrance from the doors down the aisle. Another common photo spot is the hill in the back of the Clubhouse. Snap a photo of the couple walking down the hill, representing the beginning of their new life together.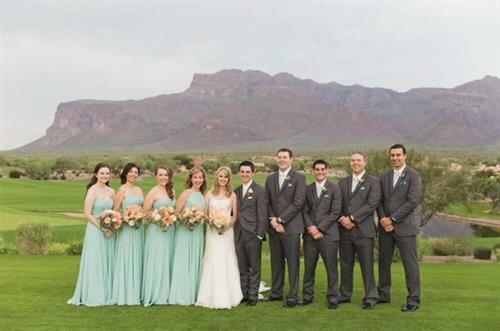 Private, Golf Course Community
The staff here at Superstition Mountain Golf and Country Club are dedicated to ensuring the soon to be Mr. and Mrs. have the most spectacular wedding day. Check out our wedding blogs for more inspiration and tips for your planning your special day. If you're interested in choosing Superstition Mountain as the venue for your next event, contact us at 480-983-3200.