Lifestyle Newsletter

Superstition Mountain Gives Back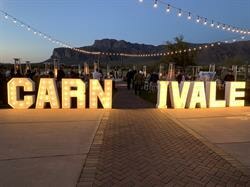 Superstition Mountain Golf and Country Club hosted the "Casino Carnivale at the Mountain" on March 22 in support of Boys & Girls Clubs of the East Valley. The charity casino night and dinner party raised more than $148,000 to benefit programs focusing on academic success, healthy lifestyles, character development and the arts.
Members, residents and friends of the Club who attended Casino Carnivale at the Mountain enjoyed a fun evening of casino games, New Orleans cuisine and raffle and auction prizes. There was even live entertainment by NOLAZ Band, an Arizona-based group that plays New Orleans-style soul music.
---
Members take to the Sky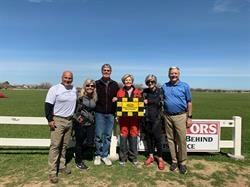 General Manager, Mark Gurnow, Owner, Susan Hladky and members of the Club took to the skies on March 4th for some extreme fun. They ventured to Skydive Arizona to take part in a tandem jump from 13,000 feet. It was a great way to experience the thrill of skydiving while under close supervision of an experienced Instructor.
Quote from Mark here "jfkds jfkdfjdslk jdfkdfjdsk jfkdkjfd ffjdfj fjkdsfjdskl fjfkdsfjdskl fjfkldsfjds fsjdkfdsjfdfjdskf j dskfjdskfd
---
Health and Fitness Highlights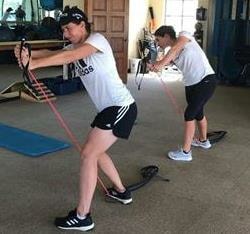 TPI Certified Instructor, Zach Gulley worked with members this season to help take their golf game to the next level. Zach incorporated a regimented speed training protocol to boost their swing speed. Member and LPGA player Carlota Ciganda worked with Zach and had this to say about her experience.
"In the month leading up to my Asian tour Zach and I worked a lot of speed and power training into our workout routine in attempt to gain some speed before starting my season. While I was in town I was able to gain speed from using the speed sticks and noticed about 10 yards on trackman. It has been a great tool for me for warming up before playing. I love the power exercises and I feel faster!"
- Carlota Ciganda
---
Wine Down Wednesday!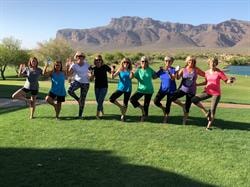 It seems like wine has been successfully infused into every activity from painting to horseback riding. The latest? Vino and yoga.
Posing and pouring events are popping up all over the country. There are wine and yoga parties in New York City, tasting and yoga events in California vineyards, and Chicago's Namaste Rosé gathering was hosted at a local brewery. Now you can add Superstition Mountain to the list of places you can take part in this healthy indulgence. In April, members experienced this fun twist when instructor Debera Joya combined yoga postures and added wine tasting to each pose.
---
Wine and Dine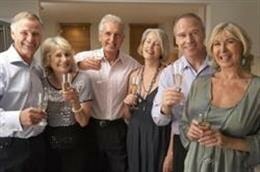 On April 12th we explored some of the finest grapes in Napa Valley. Members tasted the collection of wines from the iconic Stagecoach Vineyard as well as the Krupp Brothers Vineyard. Each wine in the collection embodied the passion and vision that has guided the wine makers since the first vines were planted in 1991. Executive Chef, Eric Swartz prepared a divine 4 course dinner to go along with each pairing. At Superstition Mountain golf and Country Club, we are committed to educating our members about the pleasures of wine and food.
---
Executive Membership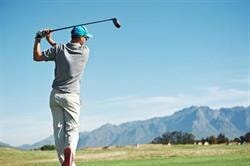 Are you between the ages of 40-49 and think that
Golf membership is out of reach?
For a limited time, those in that age range can join the
Club as Executive Golf members for $10,000 initiation!
Dues are the same as full Golf members (currently $995/month), with all the same privileges.
For more information, contact Marian at mmcgill@superstitionmtngc.com or 480-677-6658.
This offering will expire September 30, 2019.
Click here to view our Membership Offerings
---
Spring into Summer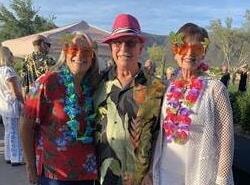 Surfs Up! The ultimate beach party came rolling into Superstition Mountain on Saturday, April 27th for our annual Spring into Summer bash! We said goodbye to the Fall/Winter season and hello to the Summer. An unbelievable dinner buffet, open bar and entertainment by Southwest Surfers made for an unforgettable night! Members danced and laughed into the night as they reminisced about the past few months and made plans for the summer.
---
Easter Egg-travaganza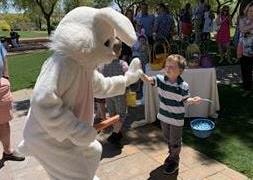 What do you get when you bring together loads of kids, an egg hunt, the Easter Bunny, and a fabulous brunch. An egg-celent time! On Easter Sunday the Club hosted a brunch that was delish! In addition to freshly baked pastries and traditional breakfast dishes, the menu included carving stations, Colorado lamb rack, shrimp cocktail, a variety of desserts and much more. Family fun extended beyond brunch as the Easter bunny hopped through with treats for the kids and photo ops for camera-toting parents and grandparents.
---
Trivia Night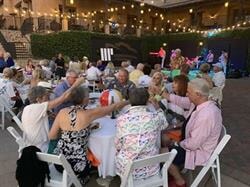 Trivia Night was packed full of laughs. Members gathered their teams and headed to the Club for an evening of delicious cuisine and exciting competition. Sparks were flying as members and their friends enjoyed cocktails and dinner followed by 6 rounds of mind-blowing questions.
---
Cars and Cocktails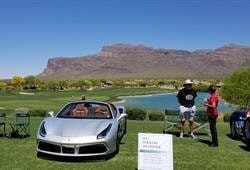 Our annual Cocktail and Cars event was a smashing success. Members gathered on the event lawn with their classic cars, trucks, and motorcycles while enjoying 50's music, appetizers and cocktails. This one-of-a-kind event brings together some of the finest collector cars in the area displayed with the beauty of the Superstition Mountains as their backdrop. It's en event that our members don't want to miss.
---
Here at Superstition Mountain Golf and Country Club our members share a wide array of interests and activities that extend far beyond the tee box. From social groups and events, to activities and hobbies, there is truly something for everyone. The active lifestyle and comradery provides a small town feel for which Superstition Mountain prides itself.
Upcoming Events

Dinner and Entertainment in the Restaurant
Flagstaff Blues and Brews Festival
Cooking Demo
Paddle Board Adventure
Bingo
Click here to see the full list of events happening at the Club!



8000 E Club Village Dr, Superstition Mountain, AZ 85118
P: (480) 983-3200 | © 2017 All rights reserved