3 Best Golf Gifts for the Holidays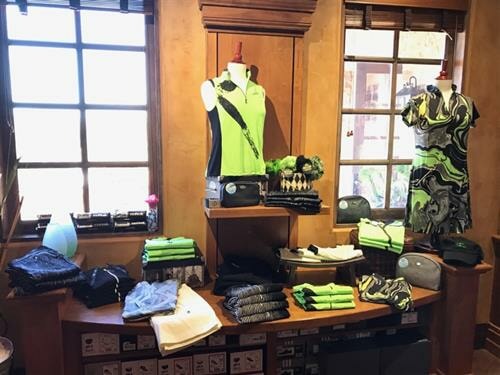 The holiday season is upon us as many of us begin crafting our shopping lists and putting up our favorite seasonal decorations. Is there a family member, colleague and friend who is an avid golfer? Check out some popular gift ideas for the golfer in your life, many available at our golf communities in Phoenix, AZ inside our Top 100 Golf Shop.
1. New Apparel
Treat the golfer in your life with new apparel to hit the links with. If the age old saying of "look good, play good" is true, new golf clothes could help take a few strokes of your loved one's scorecard. Popular golf brands such as Nike, Peter Millar, Callaway, Adidas and more often begin rolling out their 2018 collections in the last few months of the year, offering golfers clothing that keeps a golfer comfortable, protected from the elements and stylish.
2. Club Care Products
Golf clubs and equipment are quite the investment, help your golfer protect and keep their investment pristine with a variety of care products. Is your secret Santa an avid traveling golfer? Help them protect their clubs on the road with a protective hard or soft traveling golf bag. Another option for keeping club heads safe during regular play are quality club covers. Add a personal touch to these items with custom embroidery, color schemes or designs that reflect the recipient's alma mater or favorite passions off the links.
3. Golf Technology
Help your golf enthusiast improve their game with the latest pieces of technology. Winner of the 2017 Golf Editor's Choice Award, the Arccos 360 is one of the latest gadgets to help players and weekend warriors enhance their game. Featuring 14 sensors – one for every club in your bag – and combines Live Shot Tracking, GPS 2.0 and Tour Analytics to help any player make smarter decisions to shoot lower scores. Another popular tool for golfers is a rangefinder which will help measure distance to assist with course management, hole angles and grow an understanding and mastery of distance control. There are several brands and models available from basic to complex.
This holiday season and beyond, our expert retail and golf equipment teams is ready to help you shop for any and all golf equipment needs. For product information, availability or to place a custom order, call us at (480) 983-3200.