3 Things to Know about Moab, Utah
As summer approaches, now is the perfect time to plan a weekend getaway to beat the heat. One of our members' favorite spots for a road trip is Moab, Utah. Visitors can check out some of the most popular trails in the country, see national parks and explore the stunning scenery. If you want to visit Moab yourself, here are a few things you'll want to know.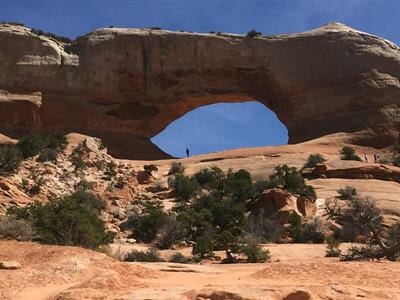 1. About Moab
Located in southeastern Utah, Moab is home to a population of roughly 5,100. However, most of Moab's activity comes from the thousands of visitors who travel to the town during the spring when the climate is best for outdoor activities. Moab has made a name for itself due to its access to national and state parks, beautiful rivers and outstanding trails. Adventure seekers from across the country visit Moab to take advantage of all the outdoor opportunities the town has to offer.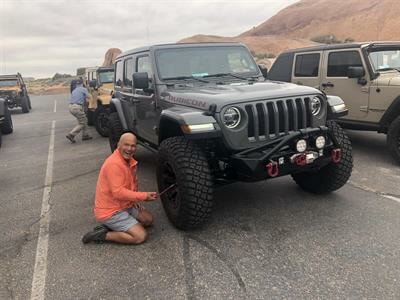 2. Things to Do
Moab is an outdoor lover's paradise. Whether you're into hiking, biking, off-roading or just sightseeing, there is plenty around town to explore. Moab is home to three major parks: Arches National Park, Canyonlands National Park and Dead Horse Point State Park. All three offer visitors breathtaking, red rock views. It's recommended to visit at least one park during your trip.
For those looking for a bit more activity, there are a variety of trails throughout Moab. Slickrock Trail, Bartlett Wash and Sovereign Trail are great options for mountain biking. For hiking, Hidden Valley Trail, Corona Arch and Fisher Towers Trail offer spectacular views.
To end your weekend, make a stop at Castle Creek Winery. Located 14 miles from downtown Moab on scenic Highway 128, the largest winery in Utah offers daily wine tastings, tours and beautiful views overlooking the Colorado River. Castle Creek Winery currently makes more than 8,000 cases of wine, so you'll be sure to have a souvenir to bring back home.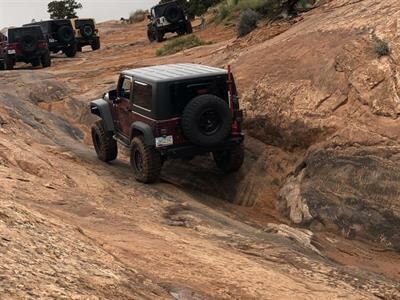 3. How to Get There
If you're traveling from Superstition Mountain Golf & Country Club, Moab is an 8-hour drive. Because of Moab's high number of off-road trails, it's common for visitors to drive up in Jeeps and other 4-wheel vehicles designed for off-roading. If you're planning a road trip but don't have an off-road vehicle, there are many rental options in Moab where visitors can rent off-roading vehicles to explore the area. For those who opt to fly to Moab, the town is home to Moab Canyonlands Field Airport. Contact the Club concierge to arrange transportation to the airport.
If you're in need of a quick weekend getaway, you can't go wrong with choosing Moab, Utah. Whether you're looking to explore the outdoors or would rather sit back and enjoy the views with a glass of wine, your trip to Moab is sure to be a memorable one. For more information, visit www.discovermoab.com.