4 Helpful Home Organization Tips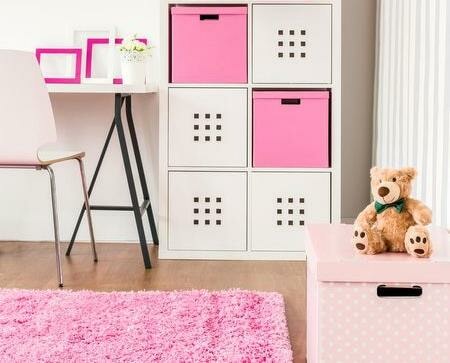 While spring is often recognized as the annual season of cleaning, staying indoors and organizing your home is a great way to stay cool this summer. Try out these easy tips to help keep your home relatively clutter-free without having to spend hours tidying up.
1. Wrangle Clutter
Better Homes and Gardens suggests taking measures to "embrace the drop zone" and create spaces to consciously collect daily clutter. Maybe it's a storage bin for significant other's wallet, keys and daily necessities or decorative letter trays that allow you to easily sort mail as it comes in each day. There are tons of unique and DIY storage options on Pinterest and a wide variety of organization paraphernalia can be found just about anywhere from Walmart to Amazon to the mecca of all home organization – The Container Store.


2. Slow and Steady
If it's a little too late for a preemptive strike, consider selecting one room a day to spend 10-15 minutes putting things away, dusting surfaces and throwing out trash. By setting aside small amounts of time and creating manageable cleaning goals, the task won't seem as overwhelming.


3. Make A Schedule
To avoid having to spend an entire day cleaning, schedule chores throughout the week. For example - bathrooms get cleaned on Tuesdays, floors are vacuumed on Wednesdays and dusting happens on Thursday. Keeping a schedule will shorten the amount of time per day spent cleaning and will keep your home tidy throughout the week. Some chores such as dishes and wiping countertops can be done on a daily basis. A little now can save you from a larger cleanup job later. And of course, there's an app for that…several actually. Applications like HomeRoutines allow you to create lists of chores and get reminders for daily tasks. Another favorite, AllThingsMine keeps track of pesky paperwork like warranties, user manuals and recipes. PopSugar has compiled a top five list of the most useful home organization apps.


4. Pre-coordinate
Save a few precious minutes in the morning by having full outfits ready to go. Hang coordinated tops and bottoms together to make figuring out what to wear as easy as reaching into the closet. This can be especially helpful for those with young children who like to dress themselves, but may not yet have an eye for the correct way to pair stripes with polka dots. Take an extra step and include accessories like matching ties, jewelry and shoes to create a polished look. Pinterest has a ton of great DIY hacks to make navigating your closet easier, like this clever trick of using pop tops to pair outfits and multiple hangers.


Follow a few of these simple tips and watch your free time go from cleaning and organizing, to playing a round of golf on our Nicklaus designed golf courses or enjoying one of our entertaining Social Events that happen throughout the year.