4 Helpful Tips for Summer Golf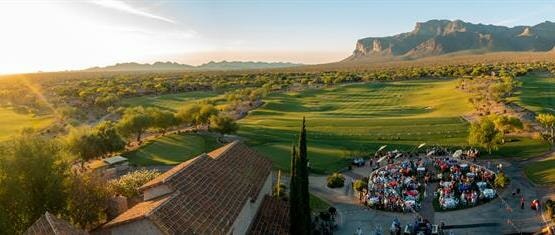 Here at our

Arizona private golf club

, members can enjoy golf all year but there are some things to keep in mind when putting in those summer rounds.

1. Know The Course
Course conditions shift with the changing seasons. In the summer, the grass is all Bermuda making the greens generally slower and grainer. The ground will usually be softer as well since most courses need to water more frequently to keep the grass alive during the summer months.


2. Club Choice
The ball will fly a little further in hot weather as the warmer temperatures create less air density. So, reconsider your club choice – what gets you there in the winter may overshoot in the summer.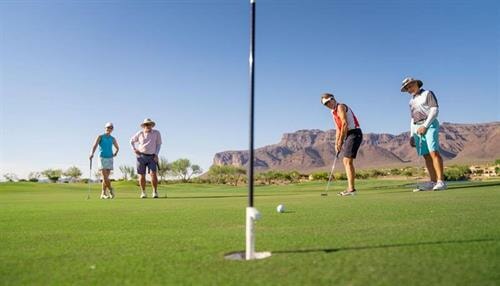 3. Hydrate

We cannot stress the importance of proper hydration enough. It's a dry heat, meaning you may not even notice just how much moisture you're losing. The saying goes that once you start to feel thirsty, you're already behind the hydration ball. Be conscious about drinking plenty of water. According to the U.S. National Academies of Sciences, Engineering, and Medicine that means roughly 3.7 liters of fluid per day for men and 2.7 liters for women.


4. Sunscreen

On average, Arizona enjoys 300 sunny days per year and while we love that sunshine, it's important to protect ourselves. MD Anderson Cancer Center recommends following the below guidelines:

Choose a sunscreen that offers both UVA & UVB protection

Go with an SPF of 30 or higher

Apply liberally and early

A good rule of thumb is to apply the first layer 30 minutes before exposure to allow it to sink into your skin - reapply, generously, every two hours for maximum protection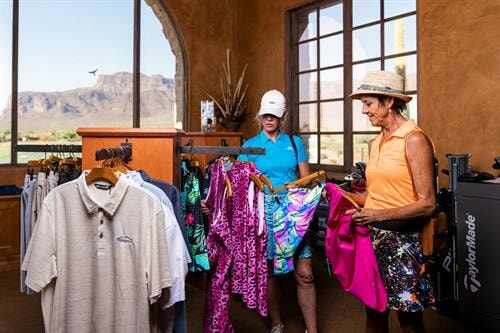 Don't rely on sunscreen alone. Wear a hat, SFP lip balm, sunglasses and sun-protective clothing. Stop by Superstition's Top 100 Golf Shop to gear up before your next round.
Want to take full advantage of year-round golf at Superstition Mountain Golf and Country Club? Learn more about memberships here: /membership