4 Top Honeymoon Destinations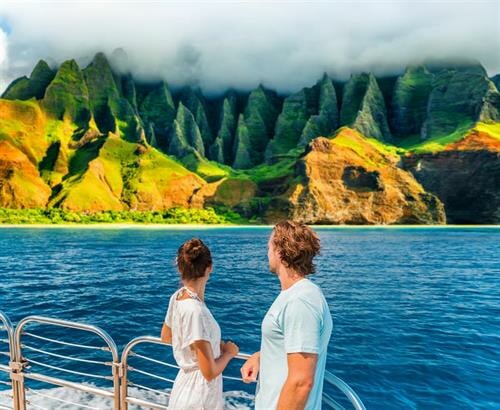 After tying the knot at Superstition Mountain Golf & Country Club – a premier Phoenix area wedding venue – newlyweds venture to exotic worlds and exciting destinations to christen their marriage. From sandy beaches to bustling cities, these locations are great way for couples and our members to experience new cultures. Follow along for some of the best and unique trips for your next vacation.


1. Santorini, Greece
Ranked one of the top honeymoon destinations in Europe, Santorini offers travelers an impeccable experience full of unique red and black sand beaches, ancient Greek architecture and fine cuisine. Enjoy locally produced wines as you enjoy views of the vibrantly-colored buildings and pristine blue waters.


2. Hawaii
Consisting of eight islands, with six open to tourists, Hawaii offers the complete tropical experience with varying levels of isolation and experiences. Enjoy tropical rain forests and gorgeous beaches on every island, with unique adventures on each island. For example, the Big Island features active volcanoes and enough snow for travelers to snowboard and surf in the same day. Relive history at Pearl Harbor and experience the hustle and bustle of downtown Honolulu on Oahu. With its variety of islands and excursions, Hawaii has something for everyone.


3. Bali
An Indonesian paradise that feels like a fantasy, honeymooners can sunbathe on miles of fine sand beaches, or view tropical creatures as you dive along colorful coral reefs and lush jungles. Take in the local culture, tapestries and food in the capital, Ubud. Adventure and explore ancient Indonesian temples dotted across the country.


4. Reykjavik, Iceland
Honeymoons are often associated with tropical destinations, but for those seeking a winter wonderland should look no further than Reykjavik, Iceland. Northern lights, world-class skiing, volcanoes, national parks and more, the city is a hub for everything Iceland has to offer. Take in musicals and local culture downtown, or head to the numerous geothermal hot springs to warm up on a cold day.


Experience the exciting world that awaits just beyond the gates of Superstition Mountain Golf & Country Club.