3 Top Things to do in Tahiti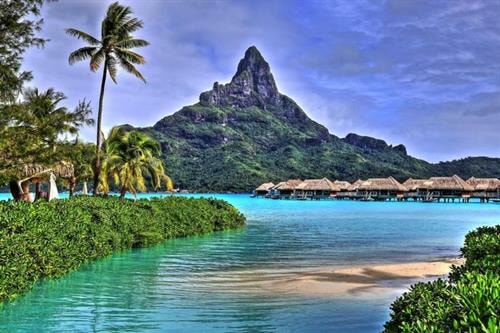 Your ticket to paradise is closer than you think. Our private golf course community is partnering with Friendly Cruises Inc. to organize a voyage of a lifetime to the tropical island of Tahiti for our members. Ranked #3 by U.S. News & World Report for Most Luxurious Destinations, Tahiti is still a relative mystery to many, but is full of adventure. Learn more about what awaits at this island getaway.

Tahiti is the largest of the 118 islands that make up the French Polynesia archipelago, an entire group of islands that span more than 2.4 million square miles, an area as large as Europe. The island of Tahiti is often considered two separate islands that are connected by a small bridge of land.



1. La Plage de Maui


This stunning stretch of shoreline is popular for tourists and rightfully so. Pristine sands meet calm, warm and crystal clear waters. This shoreline is also home to a local snack bar that serves incredible fresh seafood.



2. Fautaua Waterfall


Trek through the lush rainforest to the 985 foot-high Fautaua Waterfall. The hike can be difficult, and it's recommended visitors tackle with a trained guide, but the scenic rainforest and waterfall views make the trip worth it.



3. Papenoo Beach


Papenoo Beach is a unique black sand beach with warm blue waters and rainforest boarders. While Papenoo is a top destination, it does not receive as many visitors as some of the other beaches in Tahiti and can provide visitors with a more intimate feel. A small village is located along the shoreline for local dining and shopping.

There will be many sights to enjoy in Tahiti. For more information on the voyage, or to find out more about our social calendar visit Superstition Mountain Golf and Country Club.

Looking for more luxury vacations ideas? Check out 3 Luxury Vacations to Take in a Lifetime and get ready to pack your bags for your next adventure.