10 Road Trip Essentials you Need to Pack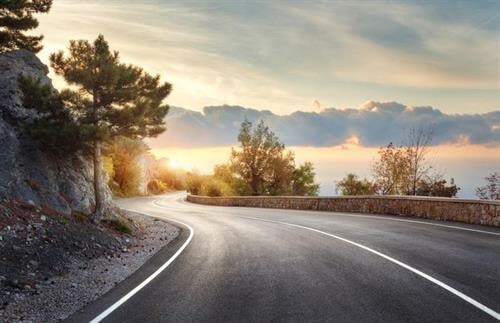 Is the open road beckoning you? Before you depart our private golf course communities in phoenix on your next highway getaway, be sure to pack these 10 road trip essentials.



1. Spare Tire
Don't let a flat tire detour your road trip. Prior to hitting the road, be sure to check your spare is in quality shape.

2. Water
The lack of humidity in an air-conditioned car can slowly dehydrate your body. Keep your thirst quenched by packing plenty of water for your trip and consider keeping an extra gallon or two in the trunk for emergencies.

3. No-Mess Snacks
Leave the sugar cravings and snack cakes at the gas station and opt for healthy and less messy snacks that will give you energy on your commute. Freeze-dried fruit, nature bars and trail mix make great road trip snacks. Purchase in bulk and portion out into smaller containers to keep within reach in your car.

4. Extra Sweater, Jacket or Blanket
Stay comfortable on the drive, especially if you and your passengers have different climate preferences.

5. Flashlights
Great for reading maps or searching for the missing phone that fell underneath your seat. Flashlights are also quite handy if you need to pull over for maintenance at night.

6. Camera
The journey can be just as memorable as the destination. Keep a camera handy to capture your road trip adventures from scenic stops, sights and more.

7. Map
Consider a physical map as your Google Maps backup plan.

8. Sunglasses
Protect your eyes from the sun's UV rays and glares from other vehicles on the road. If your travels will take you near water, considering investing in polarized lenses that will significantly reduce the glare from bodies of water.

9. First Aid Kit
Stock a car first aid kit with bandages, instant ice packs, braces, antibiotics, ibuprofen and more just in case you or a passenger falls ill. Build your own or purchase a pre-packed kit online.

10. Electronic Essentials
Stay connected by packing chargers to power your electronic devices in the car such as phones, GPS system, headphones and more.

Packing for a road trip doesn't have to be overwhelming. With this list in mind, you'll be one step closer to your next journey on the open road. Once you return from your adventure make sure you schedule some time to stretch and relax from the long drive. Fitness is the key to staying healthy and stress free. Stop by the Sports Club and take part in one of our many fitness classes, or unwind by our resort style pool and relax in the Jacuzzi.