Fitness is Key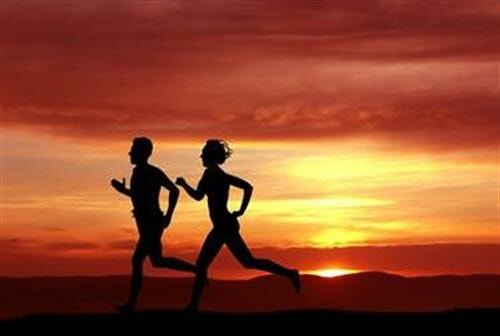 The last five months have taught us a lot; about ourselves, about others, our priorities, society, and maybe most importantly, our health. What does it mean to be healthy? Who is considered the most 'at risk'? What can we be doing to ensure we stay healthy? If we come out of this pandemic with nothing else, hopefully moving into 2021 we prioritize our health and do what's necessary to stay healthy.
With most gyms still closed, how do we get or stay healthy? Yes, gyms make it easy with classes and machines, but the truth is getting and staying healthy doesn't require anything but you and maybe a little discipline. Don't overthink it and don't make it complicated. Here are some simple ideas to get started and to keep going.
1. GET MOVING.
Most health experts agree that everyone should walk at least 10K steps a day and while that's easy for some, that number may sound daunting to others. Start with a walk around your block and increase the distance by a few more steps every day. Arizona is home to some of the best parks with walking paths, and hiking trails don't get any better than those in the Superstition Mountains so take advantage of the beautiful scenery around you. Too hot? Get up early or wait for the sun to go down. Amazing how pleasant it is when the sun isn't beating on you. Invite a friend to join you and you'll be beating your step average in no time!
2. AN APPLE A DAY.
Fitness is 20% exercise and 80% nutrition; you can't outrun your fork so stop trying. We all know that we're supposed to be getting 5-10 servings of fruit and vegetables a day and some days that's easier than others. Start your day with fruit as part of your breakfast and then build in veggies as part of your snacks. A hearty salad with lean meat for lunch and a healthy helping of steamed or grilled vegetables with your dinner will have you there in no time. Does that mean alcohol and treats are out of the picture? AS IF! What kind of life would that be? A glass of wine and your favorite salty snack or dessert thrown in once or twice a week will keep your body in check and boost your mood, making it easier to stay on track the other days.
3. HYDRATION
The numbers vary on how much water is enough to stay hydrated throughout the day. If you're working outside or exercising, odds are you're sweating and losing more fluid than usual so you'll need to drink more. Simply put, drink when you're thirsty and if you think you're hungry, have a glass of water first. The benefits of water are a long list including; drinking water before meals suppresses the appetite and you'll eat less, aids in digestion and flushes out your system, good for your skin and overall health.
4. GRATITUDE
It's so easy to lose sight of all the good that surrounds us in our daily lives. Seeing the situation others are in during this pandemic should fill us with empathy and gratitude. Starting and/or ending your day with reflection and conscious thought on five things you're grateful for really shifts your mindset and helps us appreciate the little things; a call or text from a friend, pictures of those we love on social media, a good meal, or a beautiful sunset. And the big things; our homes in a luxury gated golf community, surrounded by our family and friends, and of course, our health.
Getting healthy doesn't happen overnight and staying healthy requires mindful action every day, but your physical health has long term benefits for your mental health as well which is equally important. Need help getting started? Maybe you're an avid exerciser but could use a push in a new direction? Our TeamUp Fitness experts at Superstition Mountain Golf and Country Club are just what you're looking for. With virtual classes, and exercises suited just for your skill level, Drew Saenz and Zach Gulley have everything you need to make your health your #1 priority.