4 Wedding Traditions and their History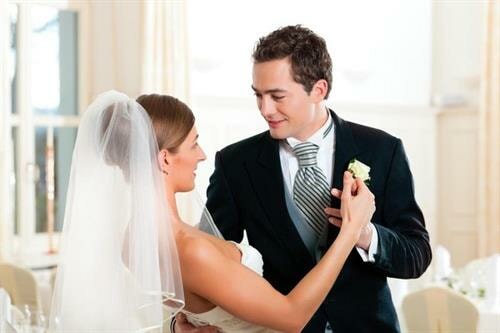 A premier Phoenix-area wedding venue, Superstition Mountain Golf & Country Club offers couples breathtaking mountain views, dramatic deserts sunsets and lush landscaping as they say, "I do." From wedding bouquets to something borrowed and something blue, we have shared this special day and its rituals with countless couples. Have you ever wondered the origins of these traditions? Follow along to discover the history behind these common wedding day customs.


1. Something Old, Something New, Something Borrowed and Something Blue
One of the most common and well-known traditions, the rhyme originates from the Victorian Era from the mid 1800's to 1901 and signifies multiple aspects of the wedding.
Old: represents the bride's family and her pass
New: represents the future of marriage and next chapter of life
Borrowed: traditionally an item given by a friend or family member of a successful marriage, this gift offers good luck and borrowed happiness from a loved one
Blue: stands for purity and fidelity


2. Wedding Bouquets
Originating as a means to drive away evil spirits and a homeopathic deterrent to the plague, brides would celebrate their wedding day with a bundle of fresh aromatic herbs and vegetables such as garlic, dill, sage and others.


3. Wedding Bands
The earliest use of wedding bands was by the ancient Egyptians, more than 4,800 years ago, who believed the circular jewelry symbolized an unending cycle of time and space. The earliest rings were fashioned from reeds and plants that grew along rivers. Flashing forward to medieval times, grooms would offer a bride's father precious stones for his daughter's hand in marriage. These traditions evolved over time into today's wedding bands and engagement rings that typically feature precious metals and stones such as sapphires, rubies and of course, diamonds. Fun facts, rings are worn on the fourth finger of the left hand because it was once thought the vein in the finger ran directly to the heart.


4. Bridesmaids and Groomsmen
Comprised of a group of the bride and groom's closest friends and family, the bridal party was used originally in part as a security measure from evil spirits. Bridesmaids and groomsmen would dress similarly to the bride and groom to confuse evil spirits and ensure happiness for the newlyweds on their big day.


Wedding traditions will continue to change as the years go on, it will be exciting to see what trends and customs will be prevalent in the future. For more information on hosting your wedding at Superstition Mountain Golf & Country Club, call: (480) 677-6620.