5 Things To Do With Your Dog in Phoenix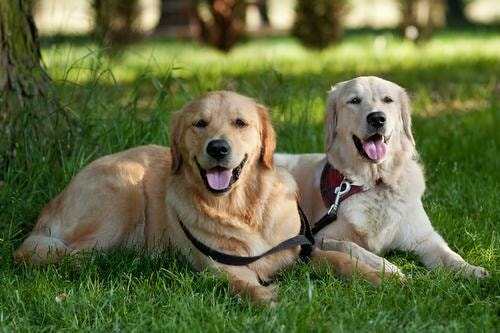 As we enter the midst of fall and the beautiful weather, it's time to get back outside with your furry friend. Without venturing more than 10 minutes, you and your dog can check out hiking trails nearby like Hieroglyphic Trailhead and Lost Goldmine Trailhead. Or maybe you want to give your dog some exercise at the parks, hit some of the fun pet-themed events in the area or bring your pet along for lunch. There are plenty of exciting things to do within a short drive from our private gated golf community in Phoenix.




1. Cosmo Dog Park


2502 E. Ray Rd., Gilbert | 25 minutes
Named after the town of Gilbert's first police dog, Cosmo, Cosmo Dog Park is one of the most popular and advanced dog parks in the Valley. Along with exercise and play spaces, the park offers training equipment, trails, a dog beach and even a basketball court. It's the perfect place for the whole family to spend the day.




2. 20th Annual Barktoberfest


50 E. Civic Center Dr., Gilbert | 30 minutes
Hosted by Friends for Life Animal Rescue, the 20th Annual Barktoberfest will be on Saturday, Oct. 13, at the Gilbert Town Hall. The event will be full of vendors, food trucks, contests and more. The festivities kick off at 8:30 a.m. and go until 1:30 p.m. Proceeds will benefit Friends for Life Animal Rescue, a local nonprofit that saves the lives of homeless dogs and cats in the community.




3. Uncle Bear's Brewery


9053 E. Baseline Rd. #101A, Mesa | 20 minutes
This dog-themed restaurant is the perfect spot to grab a meal with your dog. Not only is there a dog-friendly patio, but there are various dog-inspired menu items such as "Barkley's Bad Dog BBQ" and the "Chihuahua Charlie." Uncle Bear's Brewery has locations in Phoenix, Mesa and Queen Creek.




4. Countryside Park


3130 E. Southern Avenue., Mesa | 20 minutes
If you're looking for an endless amount of space for your dog to run, look no further. The 30-acre Countryside Park in Mesa offers a variety of amenities for you and your dog to have a fun-filled day. This park has volleyball and basketball courts, baseball fields, a playground, bike trails and onsite grills to cook up a perfect picnic. You can even call ahead and reserve a shaded ramada for the day.




5. Trick or Treat Grand Opening Paw-ty


2136 E. Indian School Rd., Phoenix | 45 minutes
You and your pup can get in the Halloween spirit at Camp Bow Wow's Trick or Treat Grand Opening Paw-ty! The event will feature games and activities for the whole family, including your dog, along with local vendors and a costume contest. There will even be onsite adoptions from the Arizona Humane Society. The event will be Saturday, Oct. 27 from 4 - 8 p.m. at Camp Bow Wow Phoenix. Get there early as there will be goodie bags for the first 100 attendees!
No matter how you like to spend your free time, there is bound to be an activity you and your dog can share together. Arizona offers a variety of pet-friendly venues and events that are the ideal way to enjoy the day.