5 Tips for a Healthy Holiday Season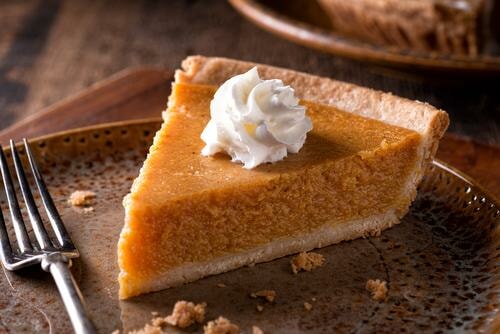 The holiday season is quickly approaching and calendars are filling up with festive parties and office get togethers. Here at Superstition Mountain Golf and Country Club in Phoenix, we always look forward to the annual Thanksgiving feast with our members. Whether it's with family or friends, this is a great time of year to reconnect over delicious homemade meals and treats. However, the thought of putting on a few extra holiday pounds can put a damper on your ability to truly enjoy yourself. To help ease your mind, we've rounded up a few ways you can lighten up your recipes for a healthier holiday season.
1. Swap out sour cream for Greek yogurt
Greek yogurt may sound like an odd choice at first, but its increasing popularity among health experts has made it a sour cream substitute staple. Sour cream is often utilized in traditional holiday dishes like mashed potatoes, casseroles and sauces to add a creamy texture and taste. Since it's being added into a dish – versus a standalone condiment – equal amounts of nonfat Greek yogurt can be subbed in its place undetected. This switch will up the nutritional content by adding protein with no additional fats.
2. Lighten up your gravy
No holiday meal is complete without a little gravy. Instead of axing the condiment entirely, make some simple changes to lighten the calorie and fat content. Traditionally made with pan drippings – also known as the leftover fat of your meat – and cream, this dish can easily pack in the calories. Instead, make your gravy using chicken or vegetable broth, corn starch, seasonings and roasted vegetables, like carrots and onions. You'll still get the same great holiday flavor, but with fewer calories.
3. Opt for cider instead of eggnog
Who doesn't love a good eggnog? Unfortunately, you may not love the calories. The average 8 oz glass has up to 350 of them, and that's before you add the booze. It's great as an occasional treat but opt for something a little healthier for your go-to holiday refreshment. By enjoying a glass of warm apple cider, you can cut 100-plus calories and save the saturated fat. Plus, warm beverages often give you a sense of feeling full which can help cut down on how many sweets you enjoy throughout the evening.
4. Drink a wine spritzer
It's no surprise that alcoholic drinks can add a lot of calories to your evening. One way to cut down on the number of calories you are consuming is by adding soda water to your wine. By replacing just two ounces of your glass, you can save about 60 calories each pour. The other upside is that it will cut down on your alcohol intake, keeping you in the best mindset for more formal gatherings, like office holiday parties.
5. Eat the pumpkin pie
Yes, you read that right. Pumpkin lovers rejoice! When compared to other popular pie options, like pecan pie, pumpkin pie tends to have the least number of calories and the highest nutritional value with vitamin A, calcium and iron. If you're really trying to save on calories, you can eat the pumpkin filling sans crust, saving another 100 calories.
These are just a few simple tips to help keep you on track throughout the holiday season. Members at Superstition Mountain can also utilize our fitness center and speak with a certified fitness professional to help create a personalized plan. Visit our Fitness & Wellness page for more information.