5 Ways to Pair Drinks with Food in Arizona Summer
Summer has arrived, and the excitement is in full swing here at Superstition Mountain Golf & Country Club. Whether you're hosting a family party, heading to a get together with friends or just want to cook up some tasty summer dishes, we have you covered. This summer try out some of our favorite summer food and beverage pairings.
1. Rosé and Grilled Pizza
Nothing says summer quite like a chilled glass of rosé. Try pairing with a homemade, grilled pizza. The fresh, flowery hints of rosé match up perfectly with a rich tomato sauce. Get creative with your toppings and turn the occasion into a family pizza night at home. When it comes to pizza, the best part is that you can always change it up, so this tasty pairing can be enjoyed with a variety of sauces, toppings and beverage pairings.
2. Margaritas and Mini Tacos Bites
Summer is the best time for the popular Mexican food pairing: margaritas and tacos. On a warm summer day, try out some homemade margarita recipes and pair with a platter of mini taco bites. The cold beverage combined with the hot and flavorful bites make for an unbelievable taste sensation. Customize your tacos with different meats and veggies to find the perfect combo for your taste buds. This pairing works well as an afternoon snack for the family or even as a dish to bring to a summer party.
3. Sangria and Shrimp
Cool off with a fresh glass of sangria. The fruity, wine-based beverage is a perfect refreshing summertime drink. Make your own recipe using a red, white or sparkling base. Then, add your favorite fresh fruits such as berries, apples, lemons or oranges. While sangria pairs nicely with multiple foods, the light, fruity flavors go especially well with seafood. Consider enjoying your drink with a plate of shrimp sautéed in garlic and pepper. If you want to roll your pairing all in one, try out Handle the Heat's recipe for Sangria Shrimp Skewers.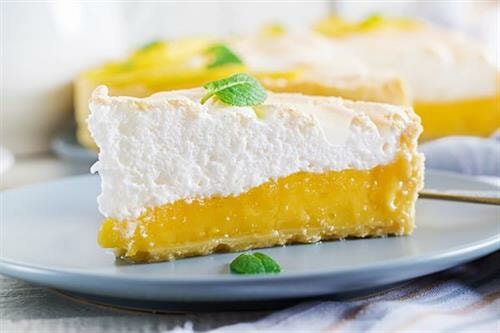 4. Earl Grey Iced Tea and Lemon Meringue Pie
For the dessert lovers, consider pairing earl grey iced tea with lemon meringue pie. Earl grey tea contains bergamot, a fragrant citrus from the tropical bergamia plant. The bergamot flavor pairs wonderfully with the pie's sweet, tangy, lemon taste. If you're in the mood to bake your own pie, check out Taste of Home's classic lemon meringue pie recipe. It's easy to follow and takes less than an hour to make.
5. Pale Ale and Cheeseburgers
After a long summer day on the golf communities in Phoenix, AZ, sit back and relax with a cold glass of pale ale. The beer's crisp, bitter taste pairs great with a rich cheeseburger hot off the grill. For the non-meat eaters, try whipping up Minimalist Baker's grilled veggie burger recipe. Most veggies burgers aren't grilled, but this one can be thrown on the grill just like the meat burgers. This is a pairing everyone is sure to enjoy.
These are just a few tasty dishes to consider trying throughout the summer season. If you're taking time off from kitchen duty this summer, head over to our newly renovated dining room. Our culinary team has a variety of delicious summer meals we know you'll love.