Club Fittings and Demo Days at Superstition Mountain
One of the many perks private golf club members enjoy is the Club Demo Day. At Superstition Mountain Golf and Country Club we typically host free demo days every month or two. So, what exactly is a club demo day and why should you care?
During demo days, one or several golf club manufacturers set up shop on our driving rage to showcase their newest equipment. It's a great way to conveniently learn about and compare different brands all in one place.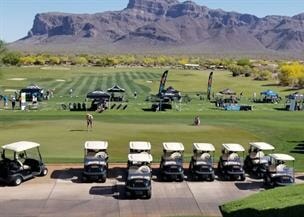 Onsite representatives can talk through the latest club technology, answer questions and offer quick tips.
Some vendors will also set up fitting experiences where expert club representatives can help you determine what clubs work best for your game. During these sessions they can recommend the perfect club configuration – clubhead, shaft, grip, etc. – for your swing and game improvement goals. For those that are left handed plyers this is a great time to explore all options that are available to see what Clubs work best for you.
Even golfers who swear by the tried and true clubs in their bag can benefit from exploring what's new on the market and getting expert advice from the equipment pros.
At Superstation, we've had all the big names onsite including Callaway, Mizuno, Ping, PXG, Taylor Made and Titleist. And yeah, we know – it's the archer, not the arrow. But why work harder when you can let a great set of clubs work in your favor?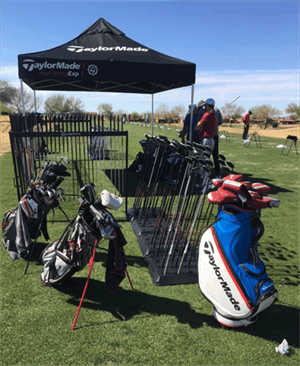 Interested in further strengthening your game? Learn more about our golf pros and expert instruction programs. The Superstition team customizes each session to meet you where you are with your game and help reach your goals. /golf/instruction