Creative Dining at Superstition Mountain Golf & Country Club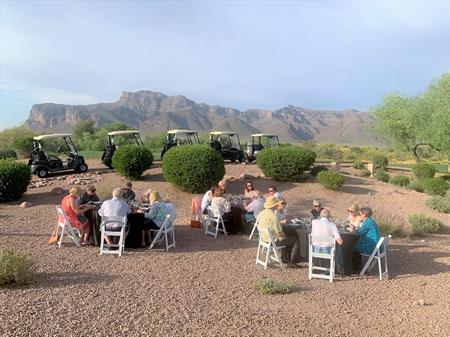 Like any good private country club, Superstition Mountain has plenty of comfort food on the menu, along with its share of upscale wine dinners and weekly specials. From elegant fare to a relaxed bite to eat after a round of golf, the culinary team offers a diverse range of cuisine sure to please everyone's palate. The team is careful to get to know the members and create dishes that meet their tastes and give them exactly what they want from their club.
But when it comes time for the monthly Pop-Up Dinner, all bets are off.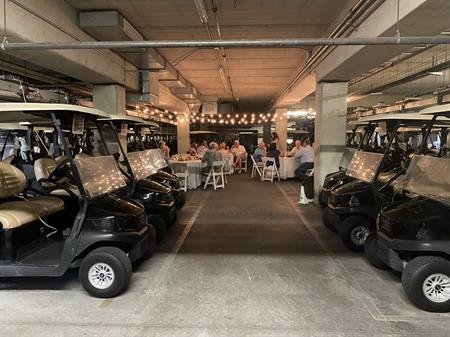 Each month, members RSVP for the mystery dining event – they don't know where at the club it will be or what they will be served. The experience is limited to 18 and reservations fill up fast. From dining under the stars in the courtyard to progressive dinners that travel to different locations on the property – it's a fun way to enjoy sophisticated meals in new, perhaps unexpected, settings. And a way for the team to flex their creative culinary chops.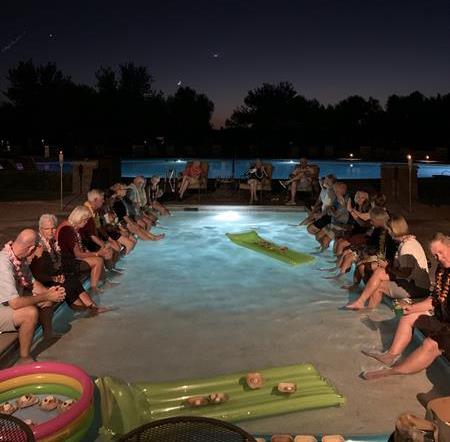 Dinners have been held in the cart tunnel under the Lost Gold Golf Course, on the golf course, in the cart bay, in the agronomy building, at a member's home and at the sports club where guests dipped their feet in the pool while enjoying a floating dessert station.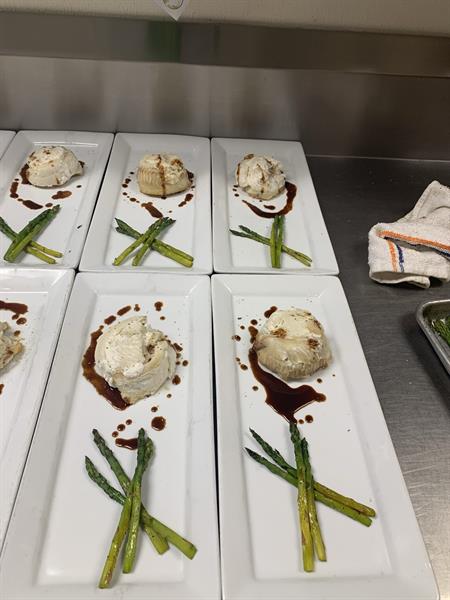 One of our favorite themes was the Halloween, Seven Deadly Sins menu:
Gluttony
Herb Butter boards
Greed
Wontons with foie gras and cilantro
Sloth
A salad of spinach, mint, creamy lentil, roasted grapes and pumpkin
Wrath
Cornish game hen with herb roasted pomegranate stuffing and jalapeno cream
Pride
Venison Loin with parsnip puree and a red wine chocolate sauce
Envy
Rabbit Bucatini with bacon, red onion, mushrooms, burrata, cream
Lust
Lobster ice cream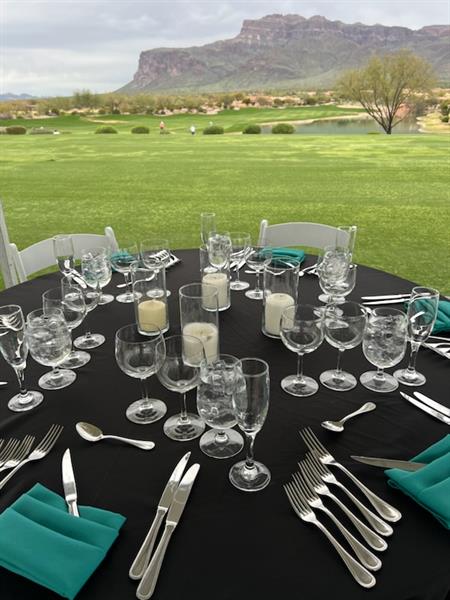 My Fair Lady offered upscale fair food with wine slushies, scallop corn dogs, a shrimp and grits sundae, duck confit leg and candy apple bites.
An Arizona themed dinner featured all local fare including Olive Mill tapenade from Queen Creek, seared Sedona trout, JH grass fed lab and Schenpf Farms peach gelato.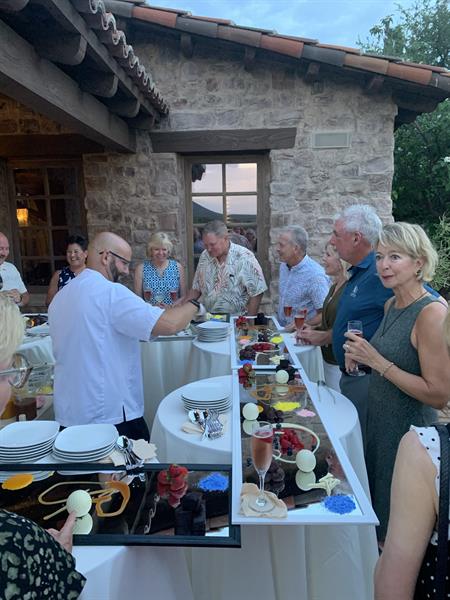 You never know what can happen. But no matter the location or theme, members are certain to get a first-class experience.
To learn more about dining option at the club, read why Club + Resort Business ranked Superstition among the top culinary experience in the country.