Enjoy National Golfer's Day at Superstition Mountain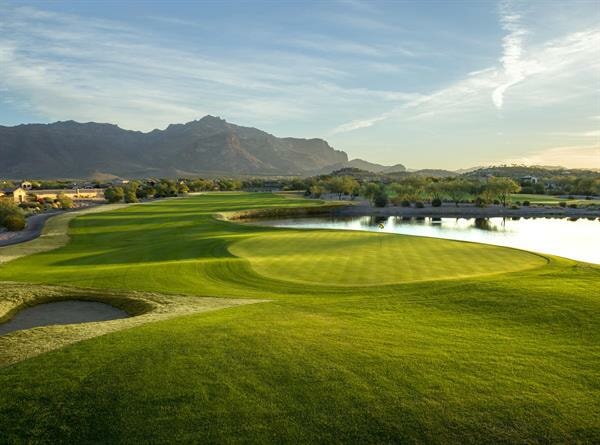 April 10 is National Golfer's Day, celebrated each year by those who love to get out and hit the links. And there's no better way to celebrate than by spending the day out on one of our two pristine, Nicklaus -designed golf courses.
The April 10 date itself is significant simply because the PGA was officially established on April 10, 1916. The association was launched with 35 charter members who believed that golf needed an official organization to promote interest in the game. An idea first put into motion by Rodman Wanamaker, the son of the founder of Wanamaker's (now Macy's) department stores. Today, the PGA is one of the sports world's largest professional associations.
National Golf Day
Another great excuse to celebrate golf comes in the form of National Golf Day. This year (2020) will mark the 13th Annual National Golf Day – celebrated on May 6. On this day, industry leaders gather at Capitol Hill in Washington, D.C. to showcase the economic benefits of golf to lawmakers. According to We Are Golf (the organization behind National Golf Day) the game has an annual economic impact of roughly $84 billion, with nearly $4 billion of support for nonprofit organizations.
Golf Lover's Day
October 4 is National Golf Lover's Day – yet another reason to gather a few friends and head out to your favorite public or private golf course. Of course, we think our members would agree that every day is a great day to enjoy golf.
What Makes Golf Great
Golf is a sport that can be enjoyed by many age groups and players of all skill levels. There are a variety of ways to navigate the course – pull carts for those who want to get their steps in, or motorized golf carts for a more leisurely day on the greens. Different formats and group sizes make it a very flexible game that can be tailored for both the avid competitor and those simply looking for a fun way to opt outside. Plus, who doesn't love a sport with beverage carts?!
As if that wasn't enough, studies have shown that golf can have a positive impact on your mental health and wellbeing. Read more about it on our blog.
If you are interested in a learning more about membership to our Arizona private golf club, visit our website or give us a call at (480) 983-3200.