Helpful Tips for Retirement Planning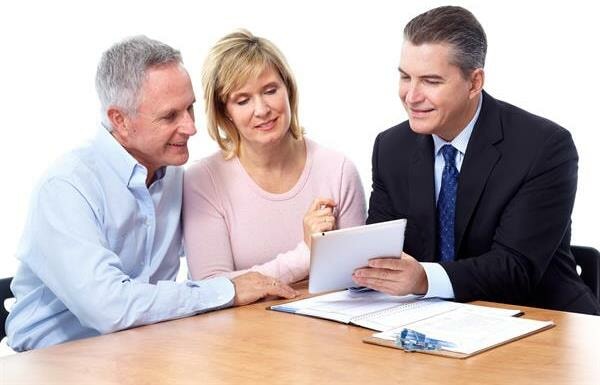 After years of hard work, it is finally time to live life on your terms. Ready to get started? Check out these helpful tips for planning your ideal retirement.

Create a Retirement Spending Plan
Whether you're already enjoying retirement, are nearing retirement or simply planning for the future, creating a retirement spending plan will help you budget for the years ahead. Decide how much you want to spend on travel, shopping, food, daily expenses, etc. and stick to it. Having a thorough plan will help you eliminate money-related stresses and allow you to live your dream retirement life.


Choose a Location
There are a variety of factors to consider when choosing a retirement location. For many retirees, climate, proximity to family and friends, cost of living and safety can be primary factors that go into making the final decision. It's also helpful to choose a location that fuels your hobbies and interests. For example if you enjoy golfing, consider moving to a golf course community such as Superstition Mountain Golf and Country Club. Texas, Florida and Arizona are all popular choices because of their abundant amount of luxury communities, year-round sunshine and endless activities.


Live Your Dream Lifestyle
When planning for retirement keep a check list of all the things you want to do, similar to a bucket list, and plan ahead to ensure you don't miss out! For example, if you're looking to travel it may not be wise to adopt a pet, or be sure to look for nearby pet hotels or friendly pet sitting neighbors when choosing your dream home. When it comes to picking your floor plan, take the time to determine what type best fits your new lifestyle. If you're looking to downsize, a cozy villa may be the perfect option, or finally create the home of your dreams with a customized new build.


Focus on Your Health
While it's important to live a healthy lifestyle at all ages, it becomes increasingly more important as you enter retirement. Regular exercise, daily stretching, clean eating and scheduling yearly checkups are key pieces to staying healthy. Keeping up with your health will also allow you to enjoy your retirement much more, allowing you to participate in all of your beloved hobbies. At Superstition Mountain Golf and Country Club, residents have access to a full, state-of-the-art gym and a variety of fitness classes to keep them happy and healthy all year long.


If you're planning on retiring soon, you may want to consider Superstition for your next chapter. With pristine golf courses, a full gym, recently upgraded dining room and a lively event schedule, Superstition Mountain Golf and Country Club creates an ideal place to create a forever home. For more information, please call (480)-983-3200.