How to Build Your Dream Home in Arizona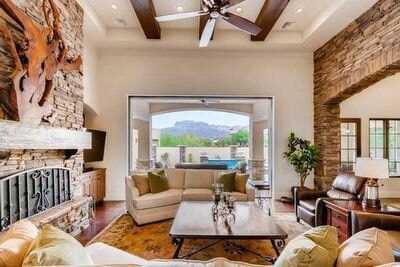 Superstition Mountain's luxury, guard-gated community offers homebuyers plenty of choices to either find or build their perfect home. Currently 70+ homesites – ranging from less than one acre to more than 3 acres – are available with lot prices starting under $100k.
To learn more about the process of building your dream home, we picked the brain of Vince Stark, president of CBC, Inc. Vince and his company have more than 24 years of construction experience and a unique understanding of the Arizona luxury lifestyle. He has helped guide many residents of our private golf club community through the custom home construction process.
What are the benefits of building a custom home?
A new custom home is exactly that…NEW! The greatest advantage of building a new home is that you will get what you want, where you want it. Whether it be the views, specific home features, toy garages, etc., you may not be able to find exactly what you want without building a custom home.
What's the first step in selecting a builder/architect?
The best resource for those wanting to hire a designer or contractor is to contact property owners they have worked for in the past and then meet with the company directly. When you find one you are comfortable with it's a good idea to see if the HOA has any previous experience with the company.
What is the first step for someone who is looking to build a custom home?
The first step is to find the ideal property by using an experienced real estate agent who is well versed in the community you are looking into. If the lot has already been acquired, meet with a designer/builder to discuss what your needs are. Having a detailed 'wish list' is key to a productive first meeting.
What part of the process might surprise someone?
While it can seem daunting, it may be surprising to those who have not been through the build process that it can be very enjoyable. If you are working with the right team of professionals, the process – and watching the progress along the way – can be a very rewarding and exciting experience.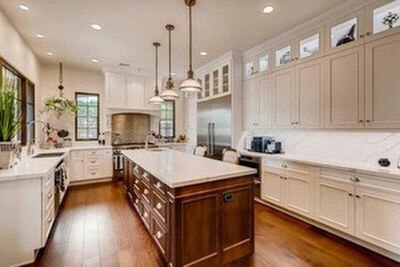 What's the most difficult part of the process?


Understanding what the community expects from you and the professionals you are working with is key to a smooth approval process. As in any luxury community, the design review process can be a stringent, time consuming process. Selecting an architect and builder who is well versed in your community will help ensure you follow the community's design guidelines and save you time throughout the process.

What makes Superstition Mountain a great community for a custom home?
The well-managed HOA and award-winning Golf Club membership is complemented by a dedicated group of volunteers that form the Design Review Committee (DRC). The DRC is key to maintaining the high caliber of custom homes and villa properties that meet or exceed the expectations of Superstition Mountain, its residents and club members. Being a part of a community that has immaculately maintained itself for 20 years is something to be said. There is no doubt that a custom home here will be something you can be very proud of.

Any parting thoughts?
You will not find another community in the Phoenix valley able to offer all that Superstition Mountain Golf and Country Club is able to provide. All you need to do is look around as you drive, walk or bike through this expansive community to realize that there is pride of ownership everywhere you look. The residents here understand that they have found something really special in these warm and vibrant neighborhoods and want to preserve it. The Superstition Mountains and pristine Nicholas-designed golf courses create an incredible backdrop for the community, one that cannot be matched anywhere in the state.

Whether you build a custom home or purchase a home in our 878-acre gated community, you are sure to enjoy the active lifestyle, world-class amenities and Tuscan beauty of our oasis in the desert. Learn more about the luxury real estate options at Superstition Mountain.