How to Make Valentine's Day Special - Helpful Tips
Valentine's Day is quickly approaching, and Superstition Mountain has plenty of ideas on how to make it extra special. Whether you're struggling with gift shopping, debating between dinner options or looking for some décor inspiration, we have you covered. Check out our tips on how to make this Valentine's Day a great one.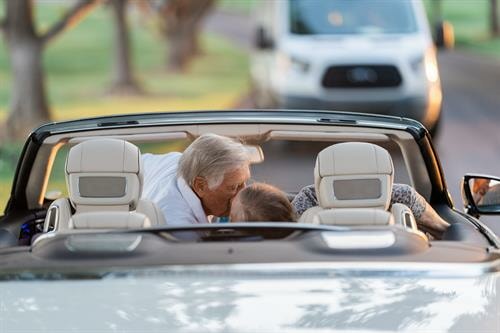 Find The Perfect Gift
If you're at a loss searching for just the right gift, look no further than The Golf Shop at Superstition. Perfect for any golf enthusiast, The Golf Shop is sure to have something that your significant other, friend or family member will love. If you still aren't sure what to choose, bring that special someone in to have a custom fitting or select their own gift.
Cook A Delicious Meal
Instead of going out for an over-the-top Valentine's Day dinner, opt for a night in. Nothing is more thoughtful than cooking a tasty dish for someone you care about. Or even better, turn it into a date night. Food Network shares a variety of delicious meals and desserts that are perfect for making together. Cancel that reservation and plan for a cozy night enjoying a homemade meal and quality time with the one you love. Don't forget that pairing your meal with wine is an important step. Check out our tips 4 Romantic Food and Wine Pairing
Create A Flower Arrangement
Put your creative skills to the test and craft a festive Valentine themed flower arrangement. Not only does this make for a great gift, but it can also be used as a beautiful way to spruce up your home for the season. Use fresh flowers to give your home a refreshing spring smell or select fake flowers to create an arrangement that can be used seasonally. Creating flower arrangements is also a great activity for a fun group get-together with family and friends.
Prepare Chocolate And Champagne
Nothing says Valentine's Day more than chocolate and champagne. Top off your night with a homemade chocolate tray paired with a bottle of champagne. Not only does this idea drip in romance, it also makes for a delicious dessert after a big meal. If you want to step it up a notch, consider adding chocolate-covered strawberries to make the most of the Valentine's Day theme.
These are just a few ways you can make this Valentine's Day a memorable one. If you prefer to have a night out, but not go too far from home, consider spending the evening at our newly renovated dining room. Take in the stunning Superstition Mountain views while enjoying a delicious meal whipped up by our culinary team. We'll even do the dishes.