How to Preserve Your Wedding Memories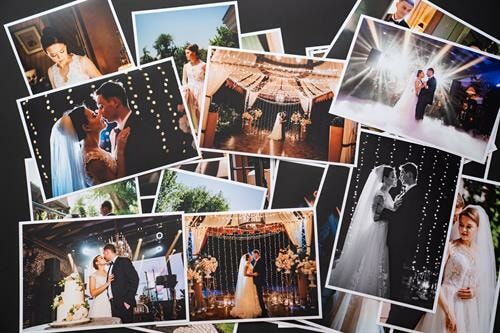 The cake has been cut, the vows made and the last wedding guest parted. You've just had the best day of your life. Now it's time to make sure that each of those memories are carefully preserved to withstand the test of time. Some wedding memories are easy to save — the images from your DIY Wedding Photo Booth can go in the scrapbook alongside your Professional Wedding Photographs. Your Choreographed First Dance routine will be featured in your wedding video. That just leaves two keepsakes that are a little harder to preserve – your wedding dress and your flowers.



Say Yes to Preserving the Dress


Every girl dreams of her wedding dress. Make sure you can keep this cherished memento safe long after the big day by preserving it wisely. If you plan on storing your wedding dress in a box, be sure to keep it in a dark, cool place and place acid-free paper between each of the folds of the dress to prevent creasing. Avoid taking it out of the box too often to prevent damaging the material.

If you'd rather put your dress on display for the world to see, consider framing it in a shadow box. That way you get to see it every day and you can still pull it out if you ever have the urge to try it on again.

If you want to carry your dress with you, but don't suspect you'll ever want to wear the whole thing again, consider taking a little piece of it and making it into a wearable keepsake. Dresses with lace make this especially easy — you can cute out a little piece of the lace and make it into a shabby chic pendant. Or you can cut off a longer strip and make it into a fashionable cuff bracelet.

If you're absolutely positive you're never going to don your wedding dress again, you can recycle the material into a smaller item that's easier to display and transport, like a teddy bear, a beautiful throw pillow, or a dress for your daughter. Considering that wedding dresses often take up a lot of space and can weigh upwards of 15 pounds, this option is great for couples with small homes or a propensity for moving.



Keeping Flowers Forever


Your flowers are an important part of your wedding day keepsakes. Every time you look at your wedding bouquet, you'll always remember how the beautiful colors complimented your dress and the scents of the buds lingered in the breeze.

There are many different ways to dry flowers. If you press, air dry or freeze dry your flowers, they will take on a beautiful, rustic look. These can look really pretty with a framed art piece made out of petals (or handmade thank-you notes for your guests). Keep in mind that these methods will eventually lead to the flowers becoming faded and brittle.

If you want a fresher look, consider using silica gel to give them a more natural look. You can then store them in a shadow box or seal them in a clear Christmas ornament for a long-lasting keepsake.

Another option is to preserve your flowers in resin, then store them in jewelry or a paperweight. Wedding flower paperweights can preserve the colors of your flowers and provide a beautiful ornament for your home. These tend to look really good when paired with shabby chic décor.

Preserving your memories is a good thing to consider before your wedding, to make sure no one accidentally stores your dress improperly or throws away your flowers. If the thought of one more detail to plan stresses you out, the Arizona event planners at Superstition Mountain Golf and Country Club are here to help. Three-year winner of the Bride's Choice Awards, our event venue offers customizable event packages and services, a good choice for people looking for a Mesa wedding or Gilbert event venues. Having these details taken care of by our staff will free you up for planning the best way to preserve your wedding memories.