LPGA Drive On Tournament Recap
In March 2023 Superstition Mountain Golf and Country Club was honored to host the LPGA Drive On Championship. Our pristine, Nicklaus designed golf courses have won rave reviews from not only our members, but many professional golfers who play here and we have hosted several LPGA events and Champions Tours in the past. So, we welcomed the event with open arms, but with only a few months to prepare, it was an enormous undertaking.

By The Numbers
During the four-day tournament:

Official attendance was 36,815 - one of the LPGA's largest turnouts

It was the largest viewership on the Golf Channel for any LPGA run event (excluding the major championships)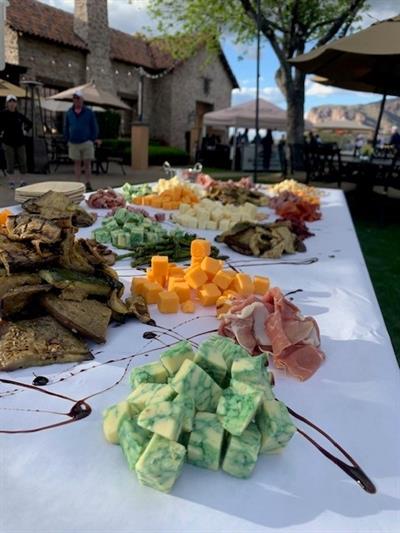 Our culinary team had to manage:
Breakfast, lunch and dinner for 144 players and caddies with a plus 1
Media meals
On-course concessions
Volunteer coffee
Pro-Am breakfast, lunch and dinner
Sponsored hospitality areas
Volunteer dining
Member hospitality
In total, more than 15,000 meals were served in a single week.
In the member hospitality area alone:
450 lbs. of bacon and 110 lbs. of breakfast sausage was consumed.

We went through 120 dozen eggs – that's 1,440 eggs!

More than 700 chicken breasts were served.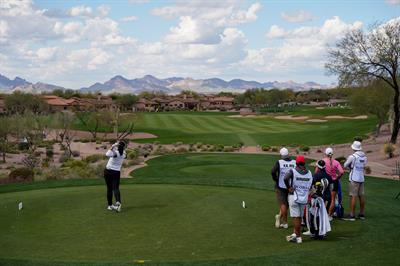 As we look back on the week, we are overcome with pride. Our members were proud of their club, the staff was proud of their accomplishments and proud of the club where they work and a feeling of pride that our property successfully hosted more than 36,000 people in four days. Including some of the best professional golfers in the world.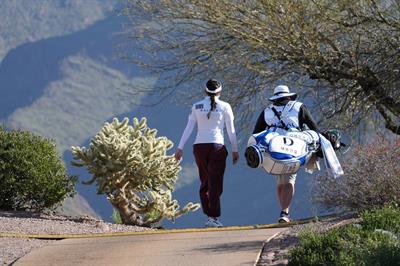 But don't just take our word for it …
"On behalf of the LPGA Team, we're incredibly grateful to the entire Superstition Mountain Golf and Country Club membership and staff for their extraordinary hospitality during our Drive On Championship. Your spectacular, world-class golf course made it an exciting and fun tournament for our players and fans alike — Celine and Georgia seemed to like it so much they played an extra hole Sunday evening! But, above all, it was the warmth, kindness and continued support we felt all week long that made your Club a truly exceptional stop on our Tour. Thank you for welcoming our team with open arms and proudly cheering on our athletes throughout the event."
~ LPGA Commissioner, Millie Marcoux Samaan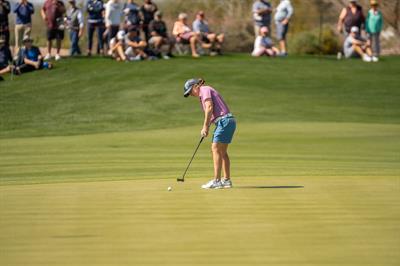 "The LPGA Drive On was so special and truly such a great week walking the fairways of Superstition Mountain with all the fans and members. It was great to have so much support playing on home turf. I loved every minute of the week and I hope we play again in 2024!"
~ LPGA Pro, Dana Fall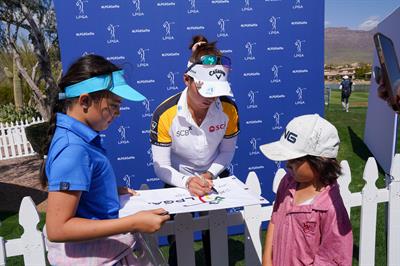 "Just a quick note to let you all know that I was never more proud to be a member of Superstition Mountain Club than during the LPGA week! I walked with 4 groups during the tournament and never heard a compliant or bad comment about the course. The greens were fast but fair and the course looked fabulous on TV. I was tremendously impressed with our food and drink service staff who took care of hundreds of people each day and still managed to take a little time to converse with people and make them feel special. Incredible!"
~Superstition Members, Rick & Susan Lamarre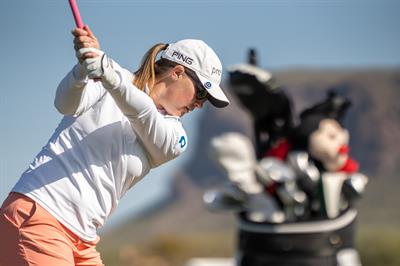 "Just wanted to let all of you and your staff know what a phenomenal job everyone did hosting the LPGA-Drive On Tournament. Everything was TOP NOTCH! Most people have no idea what is involved in pulling off an event of that magnitude and you left no stone unturned. It was amazing how well orchestrated everything was, one would have thought you planned for years not a few months."
"While standing with some other members, Mr. Wood from the LPGA approached us and asked if we were enjoying the tournament. Everyone expressed how wonderful it was and that they would love to see it return here. Mr. Wood also raved over the phenomenal job all of you had done. Thank you for all you do to make this community a great place to live."
~ Members, Peggy and Rich Costello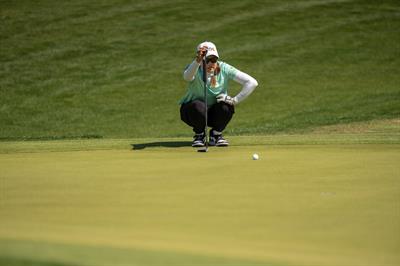 We hope to welcome the LPGA back to our club and will be ready to once again share a little bit of the magic we find here at the mountain.