Plan a trip to Queen Creek Olive Mill
Things to know about the Olive Mill
Whether you're a food connoisseur or just your average foodie, the Queen Creek Olive Mill is a great way to spend a few hours exploring Arizona's only producer of 100 percent extra virgin olive oil. This family-owned and operated company has been sharing their love of family, food and quality olive oil with locals and tourists alike for the past 20 years. Read on to discover more about Arizona's only working olive farm and mill.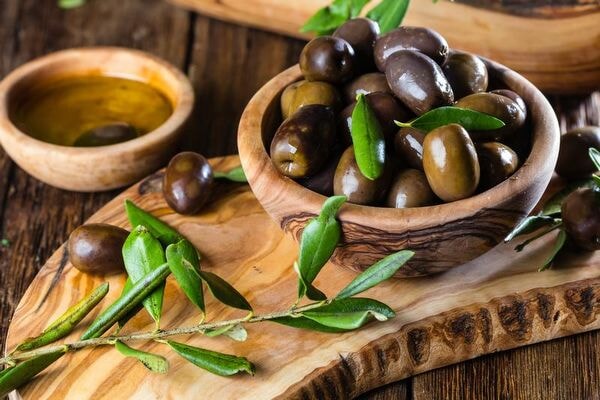 Olive Oil 101 Educational Tour
Located roughly 30 minutes from the gates of our private golf courses in Arizona, the Olive Mill offers a 45-minute Olive Oil 101 tour where guests learn the history behind the company and their philosophy of farm to table living. You'll walk away from the tour knowing the key qualities that go into great olive oil. You'll learn facts such as the health benefits that from a fresh bottle of olive oil versus the one that's been sitting in the cupboard for months. Plus, no tour is complete without an olive oil tasting, and contrary to what you might think, it doesn't include bread! No reservation is needed for groups of eight or less and tours are offered daily.

Gourmet Marketplace
If you prefer to roam the grounds and explore the olive trees at your leisure, the mill also offers a gourmet marketplace and kitchen that serves breakfast, lunch and dinner. At first glance it might look like your traditional family-owned eatery, however each menu item highlights olive oil in both traditional and non-traditional ways. For breakfast you might want to try the Vanilla Bean Olive Oil Waffles or keep it simple at lunchtime with a classic bruschetta featuring a drizzle of fresh, Arizona-made olive oil over the top. You can even make it a date night with happy hour specials and live music every Friday and Saturday evening.

Olivespa
While you might think of food when someone mentions olive oil, the mill features its own line of all-natural home and body products in the on-site studio, Olivespa. Known for its natural moisturizing qualities, extra virgin olive oil is packed with antioxidants and features beneficial anti-aging, anti-inflammatory and anti-bacterial properties. The studio offers products like moisturizing creams, essential oils, balms, bath oils, shaving creams and more.

If you are looking to stay closer to home, our Clubhouse Dining Room offers a wide variety of gourmet selections and fine wines. Still want to soak in the beautiful outdoors? Enjoy your meal on the club's wrap-around patio for the perfect outdoor, culinary experience at Superstition Mountain Golf & Country Club.