Why Join a Wine Club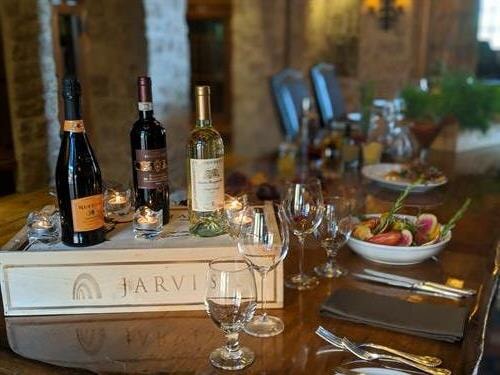 Wine is everywhere and more and more people are delving into the world of wine trying to figure out what varietals they enjoy and what regions of wines they'd like to learn more about. Is there an advantage to joining a wine club?
The traditional wine club is offered by a winery or a business who works with wineries to procure special or select wines to offer to the members of the wine club. This is a great opportunity to taste hard to find wines, as well as only having to purchase a bottle vs. an entire case without knowing what the wine tastes like. Some wineries only offer their select or reserve wines to their wine club members making membership in those clubs even sweeter.
What about wine clubs offered through the country club? Superstition Mountain Golf and Country Club started the Superstition Wine Society (SWS). Members who join the SWS are able to order wine for their home and enjoy bottles of wine at the Clubhouse at cost plus 20%. For a nominal annual fee, SWS Members also enjoy monthly wine tastings and twice annual wine showcases featuring nearly one hundred wines to taste!
With Total Wine and Costco offering great wine at good prices, why join any wine club? The wine selection at both of these stores can be overwhelming and because they purchase their wines at such high quantities, their prices can be hard to beat, especially on the mass-produced wines that everyone is buying. Here are some reasons why the Superstition Wine Society beats them all:
BUY WHAT YOU LOVE.
Wine Clubs offered online or through the winery, typically pick the bottles that come to you every month without your choosing. While this gives you the opportunity to try new items, this also sticks you with wine you may not enjoy that you already paid for. Unless you're just starting to spread your wine wings, most of us know our preferences when it comes to varietal and region. SWS allows Members to buy any wine distributed in our state and they have the option of splitting their order with other Members so they can try a variety of wines at a great price.
PRICING.
Most restaurants mark up their wine 300%! A bottle of wine off their wine list marked at $50/bottle means they are probably buying it for $15. At cost-plus-20%, SWS Members would enjoy that $50 bottle for $18! Significant savings make it easy to order a bottle at dinner without hesitation!
CAMARADERIE.
The only thing more fun than tasting wine that you love is enjoying it with others who love it too! Joining a wine club and attending the wine tastings and wine showcases brings people together and the fun of sharing the love of wine is contagious!
DELIVERY.
Tired of the craziness that has become shopping in the last months? Order your wine from your phone, laptop or computer by simply sending an email and then within a week, your wine is delivered to the Clubhouse for quick pick up, and charged to your account. No lines, no check-out, no people. Just you and the wine you love, almost right to your doorstep. Does it get any easier?
Ready to pop a bottle and join the Superstition Wine Society? We'd love to have you! Check out our membership page for details on various membership opportunities.
For more reasons to join be sure to read Reasons Why You Should get a Country Club Membership.
Cheers!